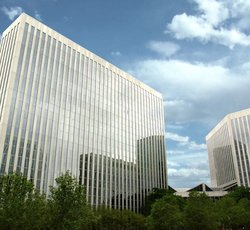 Having a local presence in Chicago is critical to our customer service and business development goals
Troy, MI (Vocus) March 17, 2008
O/E Learning is expanding their operations into the Chicago area to better serve both existing Chicago customers, such as True Value and The Plitt Seafood Company, as well as new clients. O/E, a full-service training and performance improvement organization, announces the addition of a new Account Executive, Todd Lee, to the Chicago office. Todd was formerly Manager of Midwest Operations for RWD in Chicago. The new expansion is expected to increase growth for O/E.
"Opening a branch office in the Chicago area will facilitate the growth objectives we've set for the company. We are excited to promote our services to new clients as well as continue to exceed the expectations of our existing client base," says O/E CEO Rick Vlasic.
"Having a local presence in Chicago is critical to our customer service and business development goals," says O/E Vice President Brian Makowski. "Although we utilize available technology and services to collaborate with our clients internationally and in the United States, technology alone can never substitute for solid relationships and face-to-face communication with our clients."
Contact information for O/E's Chicago office:
O/E Learning, Inc.
8700 W. Bryn Mawr Avenue
Suite 800 South
Chicago, Illinois 60631
Phone: (773) 714-4993
Fax: (773) 714-4910
O/E Learning, Inc.
Established in 1984, O/E Learning designs and develops new training and performance improvement programs, as well as converts existing programs to different forms of delivery including Web-based, instructor-led, virtual classroom, CD/DVD, and mobile devices. O/E's diverse services range from organizational development initiatives to professional certifications in safety, quality, and employee involvement. The privately held company is headquartered in Troy, MI. Leverage Life, a wholly owned subsidiary, is headquartered in Pleasanton, CA and focuses on providing corporate Concierge, Wellness, and Work/Life programs. Learn more about O/E at: http://www.oe.com.
# # #