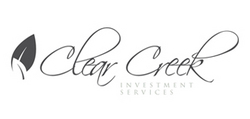 Investments, taxes, insurance, retirement, estate planning... the list of financial concerns and considerations facing you today is seemingly endless
Denver, CO (PRWEB) March 26, 2008
Clear Creek Investment Services launched its newly designed website, http://www.clearcreekinvestments.com, on Friday, March 21, 2008.
Clear Creek's former site http://www.lpl.com/clearcreek has merged with http://www.clearcreekinvestments.com to provide online visitors with dramatic improvements in navigation, uniformity, and appearance.
With an eye-catching image of a luxurious urban living space, the new impact page introduces visitors to Clear Creek Investment Services. The online visitor has immediate access to the major topic areas that allow browsing and searching through information about financial planning, the stock market, and the services we provide.
Enhancements to the new website include:
Improved Navigation - Web pages work intuitively, making it easier for visitors to find what they are looking for and know where they are within the site.
Improved Look and Feel - Enhanced graphics and the new page designs provide visitors with an exceptional user experience.
Improved Accessibility - The new website was designed to improve accessibility to your financial advisor at Clear Creek Investment Services. There is an easy to locate "Connect With Us" tab in the lower right hand corner of the page, which grants quick access to your financial advisor.
"Investments, taxes, insurance, retirement, estate planning... the list of financial concerns and considerations facing you today is seemingly endless," said Quinn Martinez, owner of Clear Creek Investment Service and an LPL Registered Principal. "To take advantage of all the available options, today's investor needs two things: an understanding of which investment products are the most appropriate for each situation and a relationship with a trusted investment professional who has a clear understanding of the investor's needs. At Clear Creek Investments, we feel that our new website is a valuable resource to the clients we serve and the people we look forward to serving in the future."
About Clear Creek Investment Services:
Individuals at Clear Creek Investment Services are committed to providing unbiased, customized investment solutions to help build, protect, and transfer wealth. As independent investment advisors, our advice is not influenced by sales quotas, company directives, or proprietary investment products. Our sole purpose is to help individuals, families, and small businesses with their long term dreams and goals.
About LPL Financial:
LPL Financial is the nation's largest independent broker dealer (As reported in Financial Planning Magazine, June 1996-2007, based on total revenue). Headquartered in Boston, San Diego, and Charlotte, LPL Financial and its affiliates offer non-proprietary investment products, unbiased research, and wealth management services through 11,000 financial advisors and 800 financial institutions nationwide. LPL Financial advisors manage assets totaling more than $235 billion for their clients. For additional information about LPL Financial, visit http://www.lpl.com. Member FINRA/SIPC.
Securities offered through LPL Financial, Member FINRA/SIPC.
###