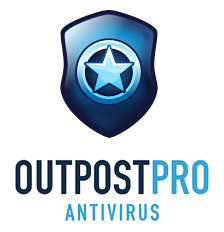 St. Petersburg, Russia (PRWEB) March 18, 2008
The security experts at Agnitum, the leading firewall provider, today announced the availability of Outpost Antivirus Pro, offering an extended security arsenal to protect users against malware infection, identity theft, and websites that may be hosting malicious content. In a new twist, the company is offering Outpost Antivirus Pro at a flat annual subscription fee rather than the license-plus-annual renewals model that has become the industry standard.
"We took a close look at the anti-virus industry, which must be seen as a pretty mature business model now, after almost twenty years," says Mikhail Penkovsky, Global VP for Marketing and Sales at Agnitum. "The reality is that what users are paying for primarily when they buy a commodity product like anti-virus is the ongoing security provided by the update service. So we thought 'why not price the software based on a pure subscription model?'
"We've been shipping anti-virus technology for more than a year already in our Outpost Security Suite Pro, so we've pretty much amortized the development costs. We don't have huge marketing expenses - most of our sales come through word-of-mouth and other low-cost online approaches, so we have no need to charge more for the initial product than for the ongoing protection. Being in the security business is all about protecting users, and if we can give users reliable malware protection for less money, we believe that's the right thing to do."
What's included in Outpost Antivirus Pro?
The core subscription service benefits of continually updated protection through:

Thanks to the SmartScan technology that stores details of previous checks, repeat malware scans happen at lightning speed.
Outpost Antivirus Pro protects against most types of malware in a single engine, backed by two independent, complementary antivirus labs working together to provide the most comprehensive and up-to-date threat coverage. Expertise in viruses, Trojans and other infective malware comes from Agnitum's VB100-certified partner Virus Buster, while the spyware, worm, adware and other snoop-ware intelligence is provided by Agnitum's in-house team.
Additional 'bonus' functionality that does not require regular signature updates (but program updates are provided within the subscription fee):
Secure digital safe for the storage of confidential information
With Outpost's ID Block, credit card information, account passwords, and other critical data are put into a special "lockdown mode", preventing unintentional or deliberate disclosure. Users can define a list of sites that they trust to access some or all of this information.
Host protection to stop zero-day viruses
The advanced Host Protection module protects users against new and unknown viruses. By preemptively blocking the kind of inappropriate program activity that might indicate an attack, Outpost stops the threat before it can cause damage without the need to wait for signature updates.
URL blacklist to block malicious Internet sites
The constantly-updated URL blacklist automatically protects users as they explore the Web. It steers them away from suspicious websites that may be infected with drive-by downloads and locations hosting exploits or other malicious or offensive content, and prevents access to known phishing sites.
Best-in-class self-protection to prevent unauthorized program termination
Outpost Antivirus cannot be deactivated by targeted attacks, a common route viruses take to disable active security protection.
System requirements
Outpost Antivirus Pro, like its siblings Outpost Firewall Pro and Outpost Security Suite Pro 2008, has been specifically designed to take advantage of 64-bit Windows architecture. The software is lightweight on resources and runs on a 450 MHz or faster CPU (x-86/x-64/multi-core) with 256Mb RAM under 32- and 64-bit Microsoft Windows Vista, XP, Server 2003, and 2000 (SP3 and above).
Pricing and availability
The basic license for Outpost Antivirus Pro covers installation on up to three computers and costs $19.95 per year; a Family License for use on up to five PCs costs $34.95 per year. Prices include a full year of updates to the threat definition databases and program, as well as free email-based technical support.
A trial version of Outpost Antivirus Pro can be downloaded from http://www.agnitum.com/products/antivirus/download.php.
About Agnitum
Founded in 1999, Agnitum Ltd. (http://www.agnitum.com) is committed to delivering and supporting high-quality, easy to use security software. The company's products are standalone Outpost Firewall Pro and Outpost Antivirus Pro as well as all-in-one Outpost Security Suite Pro, securing personal and family desktops; and Outpost Network Security, ensuring reliable endpoint protection and performance for small business networks.
For more information, please, contact:
Pavel Goryakin
Agnitum Ltd.
Tel.: + 7-812-336-52-46, ext. 113
Skype: goryakin
Blog: agnitumblog.blogspot.com
###