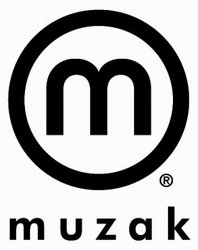 We understand the customer experience better than anyone
Chicago, IL (Vocus) March 18, 2008
On the opening day of GlobalShop, the world's largest annual retail design event, Muzak announced that the company is adding a comprehensive digital signage offering, called Visual Solutions, to its suite of business music, in-store and on-hold messaging and other audio and visual branding services. Muzak is currently testing the offering in pilot programs with several marquis brands, one of which will debut at GlobalShop through a visually arresting high-definition image gallery.
"We understand the customer experience better than anyone," said Jon Luther, Jr., recently appointed as Muzak's product manager of the Visual Solutions offering. "So the question for us was never if we were going to enter the digital signage business, but when and how. Our clients' needs are rapidly evolving along with increasing customer expectations about the in-store environment. Today Muzak is in the best position to provide seamlessly integrated music, in-store messaging, commercial sound systems and digital signage solutions -- that will help our clients create customer experiences that drive business results."
While Muzak has for many years provided plasma and LCD TV equipment along with commercial satellite television and limited digital signage services, the company is applying its unmatched creative expertise, quality assurance and reliability to a comprehensive digital signage offering -- one that will be focused on superb content and delivery, a carefully selected network of partners and simple, turnkey packages. Luther added, "Our goal will be to provide clarity for our clients as this industry matures -- and we realize that multiple product offerings and thus multiple partners will be necessary to fulfill a wide array of content, display and delivery needs."
The company is seeking to partner with best-in-class providers ready to take advantage of Muzak's presence in hundreds of thousands of client locations and existing, corporate-owned and operated nationwide sales and service structure. Muzak expects to announce further developments throughout the remainder of the year, with a product rollout targeted for the fourth quarter.
For more information, GlobalShop attendees are invited to visit the Muzak booth in the Visual Merchandising Pavilion, Booth #638, today through Thursday, March 20.
About Muzak:
As a leading provider of business music, Muzak creates experiences that reach more than 100 million people daily. Some of the biggest brands in business, from Ann Taylor to Kinko's/FedEx to McDonald's, work with Muzak to enhance their brand image in hundreds of thousands of client locations. Muzak creates a wide variety of core and custom music experiences for clients around the world. Muzak creates custom on-hold and in-store voice messages, and designs and installs professional sound systems, commercial television, drive-thru systems, digital signage, soundmasking systems and more through its national network of sales and service locations. For more information, visit Muzak.com.
###