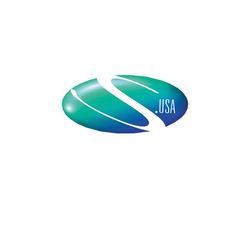 Harry Doherty was an incredible asset to our board, and he will be greatly missed. However, we are privileged to have Roslyn join our board of directors and Theresa join our corporate advisory board
New York, NY (Vocus) March 19, 2008
SBLI USA Mutual Life Insurance Company, Inc., a financial services company dedicated to empowering the people who make America work, today announced changes to its board of directors and advisory board.
Roslyn Watson has been appointed to the board of directors after having served on the corporate advisory board since 2006. She will occupy the seat of Harry Doherty, who passed away on Saturday, February 16, 2008. As part of her board appointment, Watson will be a member of both the audit committee and the nominating, governance and human resources committee. Theresa Balog was appointed to the Company's corporate advisory board in Watson's place.
"Harry Doherty was an incredible asset to our board, and he will be greatly missed. However, we are privileged to have Roslyn join our board of directors and Theresa join our corporate advisory board," says Vikki L. Pryor, president and CEO of SBLI USA. "Not only will their expertise be an asset in achieving preservation and growth of our policyholder value, but their commitment and ideals will serve as an ideal complement to the current composition of our boards."
SBLI USA Mutual Life Insurance Company, Inc. reaches out to the 45 million Americans who do not have access to the financial tools and products they may want and need. The diversity and breadth of experience of both SBLI USA's board of directors and corporate advisory board speaks to their ability to reach the diverse population that this market represents. The board of represents many multicultural backgrounds and is comprised of 6 women and 7 men.
Watson, president and founder of Watson Ventures, comes to the SBLI USA Board of Director's with extensive knowledge in investments and business relations. She's been investing in commercial and residential real estate in the Boston and Paris markets for the past 13 years, and has held a variety of positions in both the public and private sectors, including the General Manager for the Massachusetts Port Authority.
Balog, who currently serves as Executive Director and Chief Accounting Officer for MSCI, Inc. brings a wealth of knowledge and expertise to the advisory board, after having held a variety of corporate and operating positions with Columbia Energy Group and KeySpan Corporation.
About SBLI USA/S.USA:
SBLI USA markets a wide range of life insurance products to value-conscious consumers and diverse markets. The Company is dedicated to building lifelong relationships with customers and empowering them with the education and tools they need to take control of their financial destinies.
SBLI USA and its subsidiaries are licensed in 49 states, the District of Columbia, the U.S. Virgin Islands, and Puerto Rico. With more than $16.7 billion of insurance in force, $1.5 billion in assets, $124 million in surplus capital, 200 associates and over 300,000 policyholders, the company is committed to offering affordable, flexible and easy-to-access products through a variety of distribution channels, including partner banks, telesales, telemarketing, direct mail, Customer Centers and the Web. Additionally, SBLI USA offers a bilingual Web site and comprehensive customer service in both Spanish and English. To learn more visit http://www.sbliusa.com
SBLI USA Mutual Life Insurance Company, Inc. is the parent company to SBLI USA Holdings, Inc., which owns subsidiary companies S.USA Life Insurance Company, Inc., and SBLI USA Diversified Services Company, Inc. To learn more visit http://www.sbliusa.com.
###