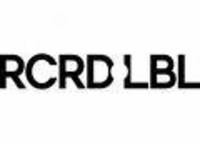 This is without a doubt one of the most exciting label showcases we've done here at BTR
New York, NY (PRWEB) March 18, 2008
BreakThru Radio (BTR), the Internet's source for the World's Best Independent Music, announced today that it will air a brand new specialty show from DJ Maxim, showcasing the Record Label Records. This unique new show will feature a hot playlist with many of the talented artists found on the label that is structured in a very different business model. The "Record Label" is the latest installment in the station's impressive series of record label specialty shows.
Peter Rojas, the founder of a new music blog, RCRD LBL (pronounced Record Label) Peter is one of many advocates of the idea that music shouldn't really be "sold," but rather used to promote other things, like advertised goods, with a portion of that revenue going directly to the artists.
On RCRD LBL, artists offer their music free, without restrictive digital rights management software (DRM). Peter said, blogs like his are "a huge force in music right now and in some ways more important than the labels because that is where bands are being broken."
"This is without a doubt one of the most exciting label showcases we've done here at BTR," remarks DJ Maxim. Record Label Records catalog is so chock-full of potential hits that it's kind of hard to fathom. There are songs from Ghostland Observatory, Andrew Bird and Kid Cudi that lay waste to anything currently in rotation on commercial/terrestrial radio stations."
The "Record Label Records Showcase" is available in the station's archive and program guide, along with all of BTR's previous record label showcases and other specialty programs. Listeners can tune in to hear DJ Maxim's picks from the Record Label Records roster by visiting http://www.breakthruradio.com.
About BreakThru Radio:
BreakThru Radio (BTR) is the World's Source for the Best Independent Music on the Internet, where expert DJs expose the rich underground of sound not found on commercial radio. Whether it's death metal, dancehall, dubstep, hip-hop, indie rock, skronk, roots country, reggae, electronica, acid jazz, ambient beats, dub, two-step or folk, whatever genre you can imagine, BTR has it well-stocked, and with no expiration date.
In a world where independent music is becoming infinitely more accessible on the Internet, the need for informed sources to filter out the best of it has become a necessity. Unfortunately, this wealth of relevant music simply cannot be found on the graveyard known as commercial radio. Serious music aficionados are beyond sick and tired of feeling victimized by the expendable airwaves ejaculated by the old corporate radio structure.
Their frustration, however, is at an end.
"Music for music lovers," is BTR's motto, and one that its DJ's take very seriously.
BTR offers its listeners unlimited access to underground music, twenty-four hours a day, seven days a week, with a daily audience that includes more than two dozen countries. With its unique on-demand musical programming and focus on the best in new, independent music, it's no surprise the site has over 1,000,000 listeners daily, the majority of which are aged 13-24 years old.
BTR is constantly evolving, and 2007 saw the creation of a unique BTR Facebook application, making it possible for Facebook users to install a miniature version of BTR's unique media player upon their personal pages. Also, independent video coverage was added to BTR, as well as top-notch editorial content and an intuitive global show calendar. Plus, BTR's live musical content experienced immense growth, with exclusive recordings from Ardent Studios (Memphis, Tennessee), Old School Studios (Bury St Edmunds, United Kingdom) and Dubway Studios (New York City, New York) becoming part of BTR's regular show schedule.
In fact, you could say that BTR has taken everything a music fan could ever need or want, and put it all into one cohesive website, completely free of charge to is users.
Unlike other radio stations, BTR offers complete on-demand programming; a first in internet radio. Listeners can cater to their specific musical preferences, whatever the genre, and at the same time discover the best independent and unsigned artists from across the world.
Using the cutting edge technology of UpSNAP, BreakThru Radio makes all of its shows more accessible to an on-the-go market of students and young professionals, via exclusive access to its on-demand programming through the medium of mobile phones. BreakThru Radio services are available through virtually all of the major carrier networks in the U.S., including Nextel/Sprint, Cingular, Verizon, Alltel, AT&T and T-Mobile.
BTR can be heard on http://www.breakthruradio.com.
###