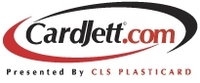 We are waiting on delivery of the die press.
Perkins, OK (PRWEB) March 18, 2008
CLS PLASTICARD®, nationally noted for their high-end, durable plastic card products, announced today the plans for the addition of a teslin card production line at their Perkins, Okla. facility.
The increased demand for plastic cards and card related products that can be produced in days instead of weeks has led us to add a production line for teslin plastic cards at our Perkins facility," reports Glenn Kinney, President and General Manager of CLS Plasticard®, LLC. "We have maxed out our capacity at our facility in Bixby, OK. We find ourselves in need of more production capacity and our plant in Perkins which handles all of our pvc plastic card printing and production has the space to add the additional teslin production line" adds Kinney."
Bryan Kinney, Vice President of the firm adds, "We are trying to stay proactive to our customers needs. More businesses are seeing the benefits of having a gift card, or loyalty card program. The benefit to us is the demand for cards will increase and that has certainly been the case over the past couple of months."
"It seems to be the smaller independently owned businesses that want a short run of cards of 500-5000 that are fueling the increase. This certainly fits the niche part of the plastic card market we excel in. We want to stay on top of being able to deliver our product in a timely manner," Kinney added.
Kinney expects the line to be up and running by months end. "We are waiting on delivery of the die press." The company chose to purchase a Preco 1212 40 ton die press. "The Preco die press will allow us to be more efficient in the production process depending on the application. The preco has a larger die cutting area, this allow us to print on larger sheets of teslin which helps keep our cost down," Kinney states
In recent years the demands of the plastic card printing business required the addition of a teslin process facility located in Bixby, Okla. "That decision has expanded our ability to provide service to an unlimited number of new customers," added Bryan Kinney company vice president and general manager of the Bixby facility. The addition of the teslin facility increased the ability to provide better lead time for the 4- color product with print ranges from short to large size runs. Teslin provides photo quality products at reasonable rates. It is the kind of product that surprisingly is as durable as the PVC plastic card and in some uses is superior.
"A product line can be easily seen on our website or ordered by phone by using the CLS toll free number 1-888-209-7008. By phone or the internet CLS Plasticard ordering is an easy process to have your cards shipped right away," Kinney concluded.
Link to cardjett.com by clicking here.
Click here for a free plastic card sample kit by CLS Plasticard®.
###