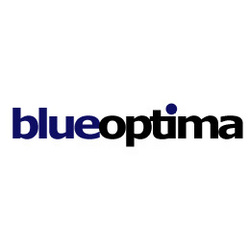 The Seven Secrets of Measuring + Managing Offshore Resources.
London, United Kingdom (PRWEB) March 18, 2008
London-based Software as a Service company, BlueOptima, Ltd., today announced the release of a 17-minute podcast and transcript with Mr. Vince Hannant, entitled "The Seven Secrets of Measuring + Managing Offshore Resources." The interview covers the key elements of offshore software development project management, including communication, information sharing, and measurement.
Mr. Hannant is a program manager at BT Design, part of the British Telecommunications Group in the UK, which spends more than $450 million a year in offshore software development. The podcast (with transcript) can easily be heard at BlueOptima March 2008 Podcast.
The series, entitled "Sitting in the Offshoring Hotseat", is designed for program or project managers responsible for sizable offshore software development efforts, especially in the telecommunications and financial services industries. The podcasts and their transcripts will be released periodically throughout 2008 and will cover a variety of perspectives on managing offshore software development projects including governance, program management, productivity, and metrics.
Jason Rolles, Managing Director at BlueOptima, Ltd said, "Mr. Hannant's expertise has been earned over several years of managing multiple software development projects in parallel in a multi-vendor, multi-location offshore scenario. Since 2003, he's managed deliveries for BTWholesale.com. The effort is largely offshored with only limited project and design resource on shore. He makes the point that, '…ultimately, projects are delivered by people, and without knowing what they're doing, project managers aren't in a position to influence best practices.' It's just one of several bits of knowledge he shares in this valuable podcast. As always, we look forward to our listener's comments."
For additional information on the news that is the subject of this release, contact press @ blueoptima.com or visit http://www.blueoptima.com. Please watch for announcements of additional podcasts and transcripts in the series.
About Podcasting:
Podcasting is an evolving Internet technology that enables distribution of audio and video content. It allows listeners or viewers to easily and quickly download the content from servers to their computers, then, if they choose, to their personal and portable media players.
About BlueOptima, Ltd.:
BlueOptima is a leading analytics technology company that delivers objective metrics enabling businesses to measure, monitor, and manage the performance of outsourcing vendors. BlueOptima is a "Software as a Service" product suite meaning it is easy to implement and quickly delivers benefits to any organization.
###