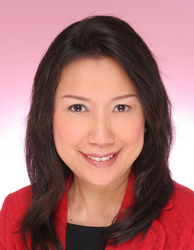 We are very excited about this latest development and we are looking forward to get singles in Bangkok hooked up. We are very surprised that even before we are officially opened, we have so many professional singles expressing interests in our service. Indeed, our global brand recognition has preceded us
(Vocus) March 19, 2008
It's official news for It's Just Lunch! (IJL) the dating agency that specializes in creating successful first dates is now adding yet another global branch to its stable of worldwide locations, this time in Bangkok, Thailand.
Owned and managed by the managing director of the Singapore franchisee, Anisa Hassan, this second Asian IJL office will attract similar clientele: career-driven, time-starved professional men and women who are serious about the business of dating and are open to meet with like-minded individuals to have a pleasant lunch date with.
Thai singles are becoming more open to meeting new single people to date through a personal introduction rather than an online dating site. This is why Anisa believes that her second office will attract just as many clients as her local one.
"We are very excited about this latest development and we are looking forward to get singles in Bangkok hooked up. We are very surprised that even before we are officially opened, we have so many professional singles expressing interests in our service. Indeed, our global brand recognition has preceded us," Anisa enthused.
The essence of It's Just Lunch's matching system lies in the personal touch of the dating consultants who pair each individual with a carefully selected partner, not through a computer matching software but with intuition, dedication and a detailed hour-long interview session during the initial sign-up.
A new and added advantage of having a new IJL branch in Asia is that now the clients have an opportunity to date a bigger pool of eligible singles from not just one city but two: Singapore and Bangkok.
This concept is called inter-city dating and it is the first time in Asia that an agency is setting up first dates for individuals of not just different ethnicities but different nationalities!
For the jet-setting corporate-executives who make up the bulk of IJL Singapore's client list, this is a very welcome development. Many of them travel to Bangkok frequently for work and they often look forward to having some down time while they are there. With inter-city dating in place, they can also have intelligent table conversation and company thrown in for good measure.
About It's Just Lunch
Since It's Just Lunch was founded in 1991, the company has arranged thousands of fun, first date lunches or drinks after work—an atmosphere where singles can feel comfortable with the process of meeting a new person. With over 100 locations worldwide, each day It's Just Lunch arranges hundreds of fun, first dates over lunch or drinks after work at over 1,100 restaurants worldwide. With many introductions leading to second dates, It's Just Lunch is the world's leading first date authority.
For additional information, log on to http://www.itsjustlunchsingapore.com.
For press and media enquire, hi-res image or interviews, please contact:
Ms Marina Mathews
PR Consultant
Mobile: +65 9631 1670
###