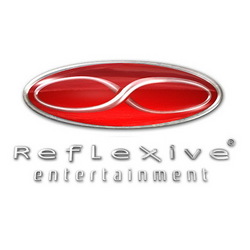 We're very excited to be expanding the market and making Mac games available to the ever increasing number of Mac users
Lake Forest, CA (PRWEB) March 19, 2008
Reflexive Entertainment (http://www.reflexive-inc.com) is proud to unveil its new Mac Arcade. Featuring a growing catalog that already contains over 70 games for the Mac, Reflexive's Mac Arcade brings the fun of casual and downloadable games to Mac users everywhere.
"We're very excited to be expanding the market and making Mac games available to the ever increasing number of Mac users," said Reflexive CEO Lars Brubaker. "It's been a long time coming and something that we've put a lot of effort into as we think Mac users have waited long enough to have a great destination to find the latest fun Mac games."
As a extra bonus for visitors who visit the new Reflexive Mac Arcade during its grand opening, Reflexive is also giving away one of it's own Mac games, Big Kahuna Reef.
Big Kahuna Reef is the first game in the best-selling Big Kahuna series, which has been one of the most popular franchises in the casual games industry over the last few years. Featuring addictive play in a gorgeous underwater setting, Big Kahuna Reef is mesmerizing fun that will be free to everyone who visits the Reflexive Mac Arcade at http://www.reflexive.com between now and the end of April.
In addition to opening up the new Mac Arcade and giving away a free game, Reflexive is also empowering everyone to create their own Mac Arcade. As part of the launch of the Mac Arcade section on Reflexive.com, Reflexive has added Mac games to the white-label affiliate program GameCenterSolution. Using GameCenterSolution has always enabled webmasters to offer PC games to their website visitors, and beginning today, Mac games are now also available to all affiliates of GameCenterSolution.
All combined, it's three things that Reflexive Entertainment is excited to be announcing at the same time in hopes of bringing just a little more gaming fun to the Mac.

New casual game arcade for Mac users Reflexive Mac Arcade
Free Mac game, Big Kahuna Reef, for all visitors during the grand opening
Mac games added to the white-label affiliate program GameCenterSolution
Big Kahuna Reef screenshots and press images can be found at the Big Kahuna Reef Webpage
About Reflexive Entertainment:
Founded in 1997, with one goal in mind, to make great games, Reflexive Entertainment's passionate focus on game design has led to the creation of many top-selling and award-winning games including the Ricochet and the Big Kahuna franchises (with over 40 million total downloads) and the 2006 Downloadable Game of the Year, Wik: Fable of Souls. In addition to developing games, Reflexive has created one of the largest casual game distribution networks in existence with more than 500 affiliates distributing a huge catalog of over 950 PC and 70 Mac games to a rapidly growing audience that downloads millions of games each week.
###