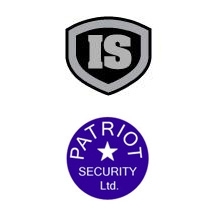 Houston, TX (PRWEB) March 19, 2008
Infrastruct Security, Inc., a full service security design firm will celebrate the acquisition of Patriot Security Systems with a Kick-off event on Thursday, March 20 at The Elegante Hotel and Conference Center in Beaumont, TX. At the event, Infrastruct will feature some of its emerging technology partners who will demonstrate their products for customers and guests. Infrastruct's technology partners provide innovative technologies and solutions to protect and defend chemical facilities. Among Infrastruct's emerging technology partners that will be in attendance at the event are Hirsch, CBC America, AMAG and GE. "We work very hard at establishing unique channel partnerships to help build market momentum and strength. The commitment of these leading manufacturers make that effort possible," states Andrew Wray, EVP- Marketing for Infrastruct Security, Inc.
Patriot Security Systems, based in Beaumont, Texas, expands Infrastruct's reach into what is known as the "Golden Triangle" of Southeast Texas (the concentrated area of petrochemical facilities spanning the Beaumont, Port Arthur and Orange, TX).
For more information about the event, please contact Andrew Wray, Executive Vice President - Marketing at (713) 721-9732 X115 awray(at)infrastructsecurity.net or Malisa Vincenti, Marketing Manager at (713) 721-9732 X112 mvincenti(at)infrastructsecurity.net
Infrastruct Security is a full service security integrator specializing in the design, implementation, installation and maintenance of security systems for industrial, chemical, government and commercial facilities. For more information, please visit the Web site at http://www.infrastructsecurity.com
###