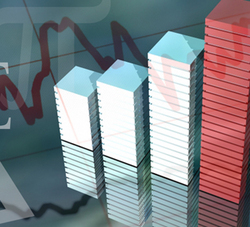 The Untapped Potential of Employee Opinions.
Charlotte, NC (PRWEB) March 19, 2008
Morehead, the human capital research firm, will host a webinar titled "The Untapped Potential of Employee Opinions." The free hour-long webinar will be broadcast on Thursday, April 3, 2008, at 1:00 p.m. EST.
Morehead's Senior Vice President of Sales Shane S. Douthitt, Ph.D., and Morehead's Senior Associate of Research & Development Trevor Byrd, M.S., will explain how companies can use predictive statistical analyses to mine existing employee opinion data and address key organizational issues. They will discuss how to use employee opinion data to increase employee retention, improve labor relations and drive patient satisfaction.
Attendees will walk away with an understanding of how to integrate employee opinion data across key organizational outcomes, apply predictive analyses to move an organization to a proactive stance on critical organizational issues, increase the value of employee surveys and leverage current employee opinion data without doing a new survey.
To sign up for the webinar, visit http://moreheadassociates.com/events/contents_event45.html.
About Morehead
Morehead delivers human capital surveys, metrics and solutions that enable leaders to (1) target and focus human capital initiatives, (2) prioritize systemic change, (3) inform work unit interventions, and (4) align employees with business strategies. Morehead's clients include healthcare providers, financial institutions, government agencies, universities, service providers, and manufacturers. For more information, visit http://www.moreheadassociates.com.
Media Contact:
Wanda Craig
800.849.2292 x 5515
wcraig(at)moreheadassociates.com
This press release was distributed through eMediawire by Human Resources Marketer (HR Marketer: http://www.HRmarketer.com) on behalf of the company
listed above.
###