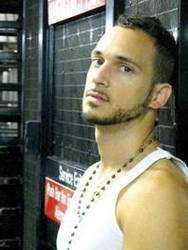 I'm All About You
Fort Lauderdale, FL (PRWEB) March 19, 2008 -
Entries are currently being accepted for the 2008 USA Songwriting Competition. Winning songs of the 2008 USA Songwriting Competition will receive airplay on a nationally syndicated radio program "Acoustic Café" as well as XM Satellite Radio. This is the first Songwriting Competition that gives airplay to the winning songs, giving deserving bands, songwriters the recognition and exposure they deserve. Entrants stand to win a grand prize of over US$50,000 in cash and music gear from Sony, Ibanez Guitars, Audio-Technica, IK Multi-Media and more, making this the largest prize package for any annual songwriting competition.
Ari Gold, New York singer-songwriter won the Overall Grand Prize as well as the first prize in the Pop category at the prestigious 12th USA Songwriting Competition with his song "Where the Music Takes You". He and his co-writers Joe Hogue & Sean Petersen wrote that song that won the top prize. The song also hit #1 on Sirius OutQ Top 20 (#1, 3 Weeks In A Row). Ari Gold is an accomplished singer-songwriter; he had a UK Top 10 hit "I'm All About You" released by Island/Universal Records. He has also written songs that hit #10 on the Billboard Dance Charts "I'll Be Here" for Nashom. Other winners include: Barry Privett (from rock group "Carbon Leaf"); Richmond, VA, Jules Anna Jones from De Witt, MI, David Francey (Canada), Miguel de Azcarate, Yani Helle & Sylvia Greif (France).
Many USA Songwriting Competition winners in the past have received recording and publishing contracts, as well as having their songs placed on film and television. 2005 First Prize winner (Pop) Kate Voegele was signed to Myspace/Interscope Records the year after she won. Darrell Scott, winner of the country category of the 2005 USA Song writing Competition had his winning song "Good Ol USA" cut by award winning country singer Faith Hill and the song was renamed "We've Got Nothing But Love to Prove." Also, Cathy Fink and Marcy Marxer (Kensington, MD), winners of the Children's' music category of the 2005 USA Song writing Competition won a Grammy award in the Best Children's music album in the 2006 after winning the USA Songwriting Competition. Judges include A&R managers from record labels such as Warner, Capitol Records, Universal, BMG/SONY Music.
Sponsors of the 2008 Competition are: New Music Weekly, Acoustic Guitar Magazine, Sony, Audio-Technica, Ibanez Guitars, D'Addario Strings, Sam Ash Music Stores, ARC (Advanced Room Correction System), IK Multimedia, Mi7.com, Intellitouch Tuners, Shari's Berries, Indie Bible, LivewireMusician.com, AirplayAccess.com, Loggins Promotion, Superdups.com, Acoustic Café Radio Program, Sonicbids.com, and XM Radio. Songs may be entered in 15 different categories including Pop, Rock/Alternative, R&B and Country. Entries are accepted from now through May 30, 2008.
Unlike American Idol, entrants do not audition or perform live, entrants either enter online with their MP3 songs or mail in your songs on CD.
For more information, visit:
http://www.songwriting.net
Or call: (954) 537-3127
# # #