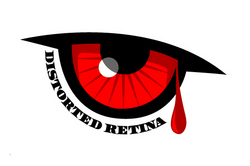 (PRWEB) March 19, 2008
UK Fetish/Fashion Photographer Distorted-Retina has made some of his work available in his first publication. 'Distorted-Retina Vol.1' takes a look at a wide range of his work over the past 3 years. Covering a wide range of genre's from Latex fashion and rubber fetish through to horror and crazy, strange and bizzare this book covers everything we have grown to love about his work.
The images featured cover not only a wide range of subjects but also his travels to Europe and the USA, and features some of the best known names and faces in the fetish industry. 'Distorted-Retina Vol.1' is a candid look at the strange, bizzare yet always beautiful world he lives in.
Designer and artist Paul Talbot comments form the introduction of the book and sum it up very well.
"DR's knack of finding beauty in every odd little corner of the world has lead to some pictures that really deserve to be presented this way. DR's faces come out of everywhere, the broken ones, the beautiful ones and the plain crazy ones all make up his view of the world we live in. Or rather the world he lives in. It's all about how you see things. And when you can capture images like these in hotel rooms, basements, urban playgrounds and roadside stop-offs God only knows what Volume 2 will bring. Come to think of it, God probably doesn't know....Neither do I."
'Distorted-Retina Vol.1' is available now through his website.
distorted-retina.com
For additional information on the news that is the subject of this release (or for a sample images, Promotional Copy),
contact Martin Wilson or visit distorted-retina.com.
###