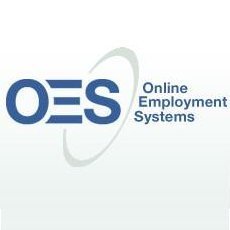 Compliance Mark has definitely saved us both time and money because it is easier to distribute and track the acknowledgments required for handbook compliance. All this can be accomplished at the flick of a button
Tampa, FL (PRWEB) March 19, 2008 –
Online Employment Systems (OES) is quickly making a major impact on human resource departments worldwide with its flagship product Compliance Mark (CM), a cost-effective web-based delivery tool for employee handbooks, orientation and training documents.
Since its debut in March 2006 OES customers have reaped the benefits that CM offers, including documented date-stamped employee acknowledgments, tracking of all content modifications, and archival of those records.
A brief summary of CM benefits includes:
· 24/7 access worldwide to documents and reports
· Instant dissemination of policy changes
· Tracking employee acknowledgments
· Reduction of printing and shipping costs
"Compliance Mark has definitely saved us both time and money because it is easier to distribute and track the acknowledgments required for handbook compliance. All this can be accomplished at the flick of a button," said an HR manager at a large Midwest manufacturing facility. "This change has made line management much more efficient."
Other key CM features are:
Detailed and flexible reporting -With our reporting capabilities CM administrators can easily locate detailed information for an individual employee or an entire division.
Automated help for CM administrators - Our automated help provides a self-paced interactive tutorial that can be paused or reversed at any time, as controlled by the user. It can be viewed at any time and as many times as needed.
The Compliance Dashboard - An ideal tool for showing the level of compliance in the reading of assigned documents in an organization. It is great for managers and others who would like a quick snapshot of the current level of compliance.
Internationalization support - This support takes two forms. First all documents stored under CM may be in any language. Also for multi-national customers the content of the CM web application itself (including buttons) may be translated into different languages based on the browser settings used by each employee.
Customization of look-and-feel - This feature allows different customers to use their own logos, fonts and even button designs to promote an entirely different appearance, with no change in the product's function.
For more information about Compliance Mark, please visit Online Employment Systems. To schedule a demo please call 813-333-9651 or email sales(at)onlineemploymentsystems.com
About OES
OES provides compliance management solutions for organizations. Our mission is to deliver compliance management solutions that can reduce risk, while also contributing to our customer's overall performance and bottom-line management.
This press release was distributed through eMediawire by Human Resources Marketer (HR Marketer: http://www.HRmarketer.com) on behalf of the company listed above.
###