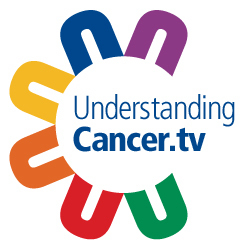 We're thrilled to be bringing Understanding Cancer to our national audience
Sherman Oaks, CA (PRWEB) March 19, 2008
With the launch of this multimedia brand including the comprehensive website and in-production syndicated newsmagazine program, "Understanding Cancer" has already gained the recognition of the cancer community's leading voices, as well as thousands of doctors, patients, survivors and caregivers.
The syndicated television news magazine program will debut in 2008 on the ION Television Network, which reaches more than 94-million households. Unlike the major networks, which operate mostly through affiliates, ION owns its local stations and is an ideal platform for the national reach of the television program.
"We're thrilled to be bringing Understanding Cancer to our national audience," said Stephen Appel, president, Sales & Marketing, ION Media Networks. "By broadcasting the show on ION Television, as well as ION Life, we will broaden our appeal by targeting a growing audience with the most vital programming delivered in a cutting-edge newsmagazine format."
This is the first ever cross-media platform dedicated solely to the cancer community, and presented from the perspective of patients, doctors, survivors and caregivers. One in ten American households today has a family member who has been diagnosed or treated for cancer within the past 5 years and 41 percent of Americans can expect to be diagnosed with cancer at some point in their lifetime. Currently, more than 12 million Americans are either undergoing treatment or designated as cancer survivors and it is estimated that the disease currently touches the lives of more than 25 million others.
The website - http://www.understandingcancer.tv - includes videos featuring actor Mr. T, crazysexycancer's Kris Carr, NIKE yoga spokesperson Kimberly Fowler, Mary Olsen Kelly author of Chicken Soup for the Breast Cancer Survivor's Soul as well as talk-radio host and best-selling author, Laura Ingraham. Host for the series is newsmagazine veteran, Stacey Gualandi formerly with Inside Edition. Young triple negative breast cancer survivor correspondent from Boston, Jennifer Reeves, will report for survivors under 40. Jenn has already inspired tens of thousands through her MySpace page and late last year she was surprised by Melissa Etheridge during an appearance on the Tyra Banks show.
The website also features more than 50 Understanding Cancer-branded video segments covering skin care, fashion, nutrition, cooking, exercise, and complementary therapies -- including laughter, meditation, yoga, and art therapy. It also includes more than 100 educational videos and 300 detailed documents covering diagnosis, treatment, symptoms, side effects, wellness, emotional care, drug and procedure definitions currently used by doctors, nurses, and patients from community oncology practices across America.
Next month UC heads to Austin where we will profile the Lance Armstrong Foundation in honor of National Survivor's Day on June 1, 2008.
The site has received accreditation from HON (Health On the Net Foundation) for adhering to a stringent set of guidelines created to help ensure medical information that consumers can trust.
"Understanding Cancer delivers essential information, such as the three steps every woman should take to detect breast cancer. This and other important support can be found in one comprehensive place," said Betty Rodriguez, Executive Director of Susan G. Komen for the Cure, Los Angeles. "Understanding Cancer has the power to touch millions of lives."
"I am thoroughly impressed by both the production quality and storytelling style of Understanding Cancer," said two-time Academy Award nominee Stephen Frears, director of The Queen. "By providing this information in an interactive, inspirational and entertaining way, Understanding Cancer truly has the potential to change the way the world grasps this disease."
"I support Understanding Cancer and believe it will have a great and lasting impact," said Al Mann, Chairman and Co-Chief Executive Officer of Advanced Bionics and the world's 253rd richest person, according to Forbes magazine. "What is happening is that technology is evolving in understanding of the human body, and with its multimedia approach, Understanding Cancer could make a significant contribution."
"The uniqueness of this endeavor is not only the first of its kind television show and website, but also the blending of entertainment and traditional clinical information" said Davis Templeton, CMO of Supportive Oncology Services. "For the first time patients, loved ones, clinicians, and the business entities which research, develop, and deliver cancer care have a place to come together, become inspired, and also receive clinical information previously only available at the point of care."
"We are creating a platform for the vibrant and vocal community of cancer patients, survivors and caregivers," said Terry Merrill and Jonathan Wilcox, Executive Producers of Understanding Cancer. "We believe these extraordinary stories of strength and courage -- as well as technological and scientific breakthroughs - will make a decisive difference in the way America thinks about cancer and understands the cancer community."
Contact:
Terry Merrill
323.816.8090
tmerrill @ multiplicity.tv
###