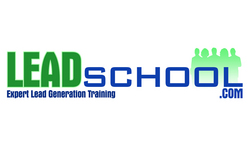 I created LeadSchool.com to offer a truly valuable, hands on internet marketing education for the average Joe, as well as the marketing Guru alike
Las Vegas, NV (PRWEB) March 19, 2008
After selling the largest lead generation company servicing the direct sales (MLM) industry, Gil Ortega, the founder or Leads to Wealth, Inc. (LTW), announces the launch of his new membership site LeadSchool.com. For the past 13 years, Gil Ortega has been dedicated to helping direct marketers improve the efficiency and results of their lead generation campaigns. He now wants to teach businesses how to generate leads using his unique methods and tools. Gil Ortega has generated and sold more than $20 million of leads within four years. LeadSchool.com will offer training covering large scale internet media buying and a new video lead capture system dubbed the VideoBrandr.
"I created LeadSchool.com to offer a truly valuable, hands on internet marketing education for the average Joe, as well as the marketing Guru alike," says Gil Ortega. "Recently, I've seen internet marketers pay upwards of $20,000 to learn large scale internet media buying. I'd rather give it away for free. I want to essentially give tremendous value away for next to nothing and sell the results. I have always built a business on the principal of giving value and selling results. This type of performance based marketing has always worked for me."
LeadSchool.com serves as an affiliate management and marketing system all in one. LeadSchool.com teaches all the various free advertising methods, as well as the highly sought after, large scale internet media buying strategies for massive lead generation. In addition to learning multi-million dollar lead generation strategies, you are taught how to leverage the new VideoBrandr.
"The goal of every internet marketer should be to tell their story, show their results, and sell their system," says Gil Ortega. "The VideoBrandr will let you use the hottest videos, techniques, and tools to build the best brand of all, the BRAND of YOU."
LeadSchool.com can teach any business how to generate leads and brand their company. Even if a plumber wants to become a guru plumber, or a guru in any other industry, he can tap the awesome power of the VideoBrandr and apply the proven lead generation strategies to build a business bigger and faster.
About Gil Ortega:
Gil Ortega is a lead generation expert/consultant. Learn more at http://www.LeadSchool.com.
Contact:
Gil Ortega
gil @ gilortega.net
702-465-1732
###