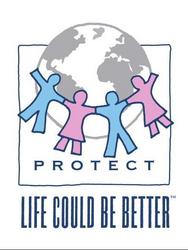 All it takes is little steps to make a world of difference; I'm confident that a small effort by many can lead to amazing worldwide results.
Newburyport, MA (PRWEB) March 20, 2008
37 T-shirt designs with attractive colors and images carry brief motivational messages about small steps that can make life better at newly launched LifeCouldBeBetterStrive.com. This online store offers inspiring pictures and soft colors on T-shirts that assert the lasting value of taking even the smallest of steps to make life better in all arenas, whether through environmental or child advocacy, breast cancer research support, physical fitness, conservation, and more. In addition to the current Life Could Be Better™ T-shirt line, other inspiring clothing is being planned, including accessories, casual wear, workout wear and hangout wear for women, men and children.
"The Life Could Be Better T-shirt line is about awareness, and it delivers a positive and motivating message. I am very proud of our shirts' powerful words and simple designs, all of which serve to remind us that if we strive and don't give up hope for a better world, life could be better. This T-shirt line not only looks good, you can count on a huge emotional charge when wearing it!" Life Could Be Better™ president Kate Hudson explains.
The site features this inspiring clothing in a range of hues inspired by nature, such as wisteria, butter, pepper, blossom, chocolate, and flo blue. One- and two-word simple motivational messages are paired with pleasing, simple images. For example, on the "Protect" T-shirt, pink and blue "kids" circle a globe, symbolizing the importance of protecting kids. "Peace," "Recycle," "Relax," "Preserve," "Breathe," and some other powerful messages are designed to gently bring awareness to many great causes.
"All it takes is little steps to make a world of difference; I'm confident that a small effort by many can lead to amazing worldwide results." Kate Hudson, President of Life Could Be Better™, hopes to benefit causes that echo the powerful messages on these T-shirts.
Each T-shirt costs $25 and comes with a tag that has a quote on it related to the message. For example, the "Eliminate" T-shirt is tagged with a message that encourages the wearer to "learn about prevention and continue to support the fight against breast cancer."
To browse the designs, please visit LifeCouldBeBetterStrive.com. For more information or to order shirts for a large group, please contact nedcontactus @ nesteggdesign.com.
About Life Could Be Better™:
The LifeCouldBeBetterStrive.com inspiring clothing line was created to raise awareness and inspire action to make life better. It was conceived of over two years ago when the company owner's longtime friend was diagnosed with breast cancer; the first T-shirt carried the message "Eliminate" and featured a pink ribbon that symbolizes support of breast cancer research.
###