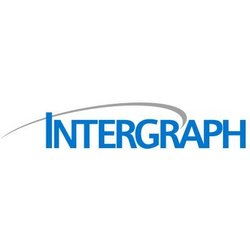 Strength forged through sacrifice. Never forget
Huntsville, AL (Vocus) March 20, 2008
Displaying the motto "Strength forged through sacrifice. Never forget" and containing seven and a half tons of steel recovered from the World Trade Center, the USS New York was christened. It is the latest ship in the Navy's LPD (Landing Platform Dock) 17 amphibious assault ship class, which has been designed and manufactured using Intergraph® marine engineering design and data management technologies.
The LPD 17 was one of the first ship programs to design and build ships using an integrated data environment (IDE). Intergraph implemented the LPD 17 IDE by combining Intergraph products for computer-aided design, manufacturing and engineering (CAD/CAM/CAE) with enterprise-wide data management and life cycle support. The resulting collaborative computing environment is expected to contribute to more than $4 billion in estimated savings over the life of the ship class through decreased manufacturing rework and increased collaboration and innovation.
Intergraph's latest marine design and engineering data management software, SmartMarine Enterprise, is used by commercial shipbuilding companies and offshore builders worldwide to speed design, facilitate global workshare and increase productivity.
"Intergraph has a nearly 40-year tradition of successfully providing key technologies to aid in the defense and public safety of our nation," said Reid French, Intergraph executive vice president and COO. "We are proud to have played a role in the design and production of the USS New York, which embodies the best spirit of innovation and determination that make our country great."
The New York, christened on March 1, 2008, is the newest of ten San Antonio-class ships developed by the LPD Avondale Alliance that was created to design, build, and maintain the configuration of the Navy's next generation of powerful amphibious assault platforms while reducing total ownership cost for the program. Alliance partners include Intergraph, Northrop Grumman Shipbuilding and Raytheon. The last ship in the class is expected to be delivered after 2012.
The IDE implemented by Intergraph for the LPD program enabled collaborative teams across the U.S. to plan, design, build the ship, develop supporting logistics products, and manage the ship program. The IDE contains ship product model data; associate data products such as drawings, technical manuals, GFI, and training materials; and program execution information such as plans, schedules, and procedures. With an IDE, users can access both ship data and program data across multiple organizations, shipyards and geographically distributed teams.
Intergraph has a long history of successful projects with the Navy, commercial shipyards, and other marine industries, including the most recent NAVSEA 3 contract valued at more than $44 million. In addition, Intergraph is the prime contractor for the Navy Fleet Server Array (NFSA), Configuration Management Information System (CMIS) and Joint Technical Data Integration (JTDI) Programs; as well as IT21 and Regional Modernization & Maintenance Control Office (RIMMCO) certified.
About Intergraph
Intergraph Corp. is the leading global provider of spatial information management (SIM) software. Security organizations, businesses and governments in more than 60 countries rely on the company's spatial technology and services to make better and faster operational decisions. Intergraph's customers organize vast amounts of complex data into understandable visual representations, creating intelligent maps, managing assets, building and operating better plants and ships and protecting critical infrastructure and millions of people around the world. For more information, visit Intergraph.com.
© 2008 Intergraph Corp. All rights reserved. Intergraph, the Intergraph logo are registered trademarks of Intergraph Corp. or its subsidiaries in the United States and in other countries. Other brands and product names are trademarks of their respective owners.
###