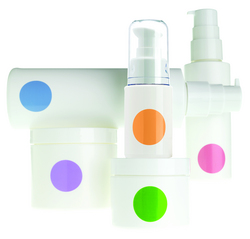 New York, NY (PRWEB) March 20, 2008
Representing the best in beauty, spa and lifestyle PR, Madeline Johnson Marketing & Public Relations (http://www.mjmpr.com) is proud to announce its newest client, Somme Institute skincare.
Through cooperation with leading research-and-development laboratories worldwide, Somme Institute (http://www.sommeinstitute.com) has developed and patented a revolutionary new technology called MDT5 (Molecular Dispersion Technology). This synergistic blend of six highly engineered vitamins (A, C, E, D, B3 and B5) penetrates into the deepest layers of skin in their active forms at high concentrations. The result is the most profound visual changes in skin texture, radiance and overall appearance. Unlike other vitamin formulations, this unique biochemical complex can penetrate deep within the skin without oxidizing or losing potency when exposed to air or light. Testing results have been documented and validated by dermatologists and researchers at Harvard, Yale, University of Pennsylvania and New York University.
Their easy-to-use five-step system is designed to improve skin's tone, texture, clarity and signs of aging. The regimen includes a Nourishing Cleanser; Transport exfoliation pads; the Serum, which contains vitamin C; A-Bomb (a potent combination of vitamins A and E) and Double Defense, a lightweight broad-spectrum SPF 30.
Additional clients include: Cynosure© (cynosure.com), the creators of Smartlipo™, Affirm™, Cynergy™ and TriActive™; Willow Stream A Fairmont Spa (willowstream.com) with destination spas worldwide and Dex Modern Minerals (dexnewyork.com) with mess-free pressed powder formulations in catwalk colors. MJMPR also represents Manhattan's beauty wonderland, White Tea Spa (whiteteaspa.com) in Union Square as well as Marco Maranghello, Senior Celebrity Stylist at the John Barrett Salon in Bergdorf Goodman.
On the greener side of beauty, MJMPR also represents Amazon Beauty's organic and natural hair care products from the Ecuadorian Rain Forest, visit http://www.rahua.com.
Contact:
Madeline Johnson
Marketing & Public Relations
m.johnson @ mjmpr.com
212.228.3640
###