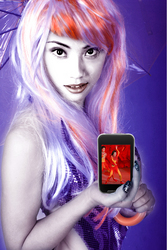 Chinavasion has a proven record of providing customers with a reliable, trusted, service for a fantastic price
Shenzhen, Guangdong (PRWEB) March 21, 2008
Drop shipping is taking over the world distribution for eBay traders, online store owners and other small to medium-sized ecommerce operators according to Chinavasion.com.
There are literally thousands of dropshipping services on the internet with a Google search of dropship companies receiving 210,000 results at the time of writing.
The community of people using their service is just as large; a Google search for 'dropship forum' showed 121,000 hits at the time of writing.
Chinavasion reported their daily dropship shipments, thanks to eBay Powersellers, are now up 300% compared to the same time last year.
Drop shipping is a supply chain technique where the retailer, or eBay trader, transfers their customers' shipment details to the wholesaler, who then ships the goods to their clients' customers.
The retailer then makes a profit on the difference between the wholesale price and the retail price. According to Rose Li, PR Manger for Chinavasion, dropshipping and wholesale dropship companies have quickly gained popularity with online retailers because they allow them to operate a positive cashflow business while freeing up storage space.
"A big part of technology and the global economy is reducing the amount of time a product is processed between the manufacturer and end-user." she said.
"With dropshipping a retailer can outsource distribution and focus on other parts of their business, like marketing."
Rose Li says most drop ship distributors guarantee that their clients' customers by not including any company logos in shipments, or by only using labels provided by their client.
But not all drop ship companies are created equal and Rose Li says it is best to stick to well-established drop shipping firms that have a proven track record and a good level of recognition within the industry.
"Chinavasion has a proven record of providing customers with a reliable, trusted, service for a fantastic price," she said.
Rose Li added that Chinavasion customers were made to feel more secure with the addition of awards and certificates from such trusted firms as Global Sources, PayPal, eBay, ValidatedSite, and SGC.
"Chinavasion clients know that by using our service they will have access to one of the best support networks on the internet and be able to guarantee their customers that their products will get to them on time and in good condition."
Chinavasion.com is the leading online drop ship wholesaler for MP4 players and other consumer electronics.Accredited by PayPal, Verified Site, and ScanAlert, and listed in all the leading B2B directories, Chinavasion is the market leading China supplier for EBay dropship sellers and electronics worldwide. For more details visit: http://www.chinavasion.com/
###