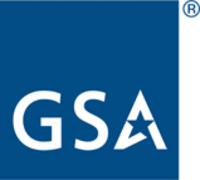 25 Influential Black Women in Business
New York (Vocus) March 20, 2008 –
Lurita Doan, Administrator of the U.S. General Services Administration (GSA), was today honored as one of The Network Journal's most influential black women in business during the publication's 10th annual awards ceremony.
A monthly magazine dedicated to educating and empowering black professionals and small business owners, The Network Journal held its ceremony at the New York Marriott Marquis, awarding Administrator Doan and 24 other women across the country representing executive leadership from fields as diverse as television, higher education, healthcare and telecommunications.
Administrator Doan is the only honoree from federal government. Winners of the "25 Influential Black Women in Business" award were announced in the March 2008 edition.
As administrator of GSA, Administrator Doan is responsible for 12,000 employees and $550 billion in government spending (more than one-fourth of the U.S. government's total procurement dollars.) The recipient of several other awards for innovation and entrepreneurship, Administrator Doan comes from a family of entrepreneurs dating back to her grandmother, who owned an insurance company and rental property and was among the first black women entrepreneurs at the turn of the 20th century. Additionally, her father founded a business school.
Administrator Doan herself founded a surveillance technology company in 1990 and remained its president, CEO and sole owner until 2005. She was appointed as the first woman to be GSA Administrator in 2006.
GSA provides a centralized delivery system of products and services to the federal government, leveraging its enormous buying power to get the best value for taxpayers.

Founded in 1949, GSA manages more than one-fourth of the government's total procurement dollars and influences the management of $500 billion in federal assets, including 8,600 government-owned or leased buildings and 208,000 vehicles.
GSA helps preserve our past and define our future, as a steward of more than 425 historic properties, and as manager of USA.gov, the official portal to federal government information and services.
GSA's mission to provide superior workplaces, expert technology solutions, acquisition services, purchasing and E-Gov travel solutions and management policies, at best value, allows federal agencies to focus on their core missions.
Did You Know? Administrator Doan led GSA to be ranked in 2007 as one of the best places to work in the federal government.
Contact: Lindsey Willis, (202) 501-1231
GSA # 10471
lindsey.willis@gsa.gov
###