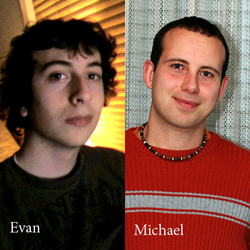 Fountain Valley, Calif. (PRWEB) March 21, 2008
Michael Pagitz of Austria and Evan Fischler of Seattle, Washington, are in the process of organizing and promoting the first ever-international competition of the famous Messier marathon.
For the first time in history, amateur astronomers will have an opportunity to participate in an international competition. Michael and Evan have been formulating plans to dramatically demonstrate the unbelievable efficiency of using remote astronomy to accomplish this popular challenge, frequently performed at Star parties. Michael and Evan have set out to break all pre-existing world records. What typically takes all night to accomplish for even the most advanced amateur astronomers, Michael and Evan using the state of the art, facilities of the Global-Rent-a-scope telescope network (GRAS), (http://www.global-rent-a-scope.com) Based in Mayhill, New Mexico, have estimated this amazing feat can be accomplished in a little over six hours. GRAS is the exclusive provider of astronomical resources for the famous RAS Observatory headed by Dr. Ed Wiley.
For those interested in learning more about this competition, please visit: http://www.amos.observatory.at/html/remote_messier.html (In German)
There will be generous prizes offered to the winners of the competition. Plus as an added benefit, those interested in witnessing this historical event may do so from the comfort of their own computer.
The images taken by the remote telescope systems involved in the competition will be display real-time. So this will be a rare and unique opportunity to be able to see all 110 objects within about a six-hour period.
About the RAS Observatory
Nestled high atop the Sacramento Mountains of southern New Mexico, at 7,300 feet, rests a special astronomical research facility run by the Remote Astronomical Research Society. Dr. Ed Wiley, PhD of Kansas University, is the current director.
Special note: See the first deep space image captured with an iPhone. Professor Jeff Terry of IIT created this unique image from Chicago while connected to the GRAS telescope network in New Mexico.
GRAS is the world's premier provider of remote astronomical resources. GRAS ... for drivers not passengers.
# # #