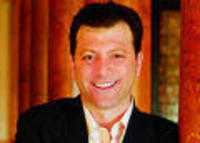 We continue to increase the value of the eBillingHub to our customers with this release, as we have expanded our domination of this market with our partners, RainMaker Legal and Thomson Elite
Pittsburgh, PA (PRWEB) March 25, 2008
eBillingHub®, the market leader in simplifying electronic billing for law firms, today announced availability of its newest version, emphasizing continued expansion of its on demand library of client formats; dramatic improvements in its online dashboards and out of the box reporting functionality; and support for international requirements, such as LEDES 98Bi.
With this release, eBillingHub continues to deliver highly valuable content to law firms, specifically to Chief Financial Officers, Executive Directors, Controllers and other financial executives, who due to the complexity of multiple client eBilling vendors and the growth of volume of eBilling, estimated at CAGR of 46.8%*, lack the visibility they require to manage their firms eBilling. Included immediately in the Hub are three new dashboards providing real-time information as to status of eBills, including average days to pay, billing progress, etc., as well as eleven new 'out of the box' reports that give detail on clients, vendors and overall activity.
In addition this new release expands eBillingHub's commitment to LEDES and International capabilities by supporting LEDES 98Bi and VAT calculations. Finally, an additional thirty-four client formats have been added to the eBillingHub's on-demand library of formats allowing clients to add support for these clients in minutes.
"We continue to increase the value of the eBillingHub to our customers with this release, as we have expanded our domination of this market with our partners, RainMaker Legal and Thomson Elite", stated Greg Coticchia, CEO of the eBillingHub, "This release addresses many of the challenges that financial executives have in truly knowing if they are 100% compliant with delivering electronic bills every month, let have clear and accurate visibility into the process."
"As electronic billing volume and complexity has grown, law firms have realized that it's not simply a workload capacity issue, it's a business process issue," remarked Brad Blickstein of The Blickstein Group, a recent member of the LEDES Oversight Committee (LOC) board of directors and who also drove the formation of the group of the UTBMS Working Group in 2005. "As a standards-based solution, eBillingHub is important because it solves for real-world eBilling challenges in law firms."
Key deliverables for this eBillingHub release include:

On-Demand Dashboards -- The eBillingHub has introduced a set of 3 new management dashboards that will provide users with a comprehensive view of electronic billing activity.
•All dashboards information can be exported to Excel or Word file format
•Users can use filters to narrow down search results
•Users can drill down to see detail information by clicking on each bar of the chart
'Out of the Box' Reports - The eBillingHub has introduced a set of 11 new canned reports that allow users to retrieve almost any data they need regarding e-billing activity.
•All reports can be exported to PDF, Excel or HTML file formats
•Users can use filters to narrow down search results
•Users can sort by any field displayed in the report
International Support -- VAT and GST are fully supported by the eBillingHub. There is no additional setting users need to configure; the eBillingHub will know whether the invoice and its transactions are subject to taxes as well as support for LEDES 98Bi is the "international" electronic billing standard format.
Other Key Enhancements
•New client formats. Thirty four additional client formats placed in the shared, on-demand library (http://www.ebillinghub.com/ver2/Solutions_eBillingHub_SupportedFormats.aspx)
•Additional submission confirmation. Added in this release is an extra security step to make sure users are aware of what they are sending out the clients.
•Keyword in time card submissions for flat fees. This new enhancement allows users to enter a "keyword" in the description of a timecard and that will translate into a Fixed Fee timecard.
###