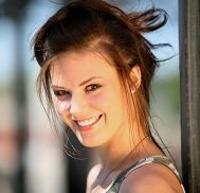 We want to do more than just raise money
Northborough, MA (PRWEB) March 24, 2008
Autism nonprofit organization, The Friendship Network for Children, Inc., announces a benefit concert with guest performer 2006 American Idol contestant Ayla Brown. The concert features Alexis Ohanian, experienced vocalist and Massachusetts native, and other New England musicians.
The concert is on May 3, 2008 from 7:00pm-8:30pm at the Medway High School theater in Medway, Massachusetts. It is made possible with the support of the Medway Public School's Special Education Parent Advisory Council. Tickets cost $15.00 and can be purchased online.
Red Sox memorabilia, gift baskets, and gift certificates will be given away as door prizes. There will be meet and greet time with Ayla Brown.
"We want to do more than just raise money," says Nancy Swanberg, Founder and Executive Director of The Friendship Network. "We want to raise awareness of the emotional world of children with autism. Many interventions try to correct symptoms without regard to feelings; we take the whole child into consideration." Swanberg said she founded this organization because of the extreme loneliness and isolation that often goes untreated in children with autism.
Alexis Ohanian, music therapist at The Friendship Network, explains the need for this concert. "Working here, I have seen first-hand the confusion of the children when they first arrive. After working with them, I see their quality of life dramatically improve." Ohanian says she is happy to use her singing to support a cause she deeply believes in.
For additional information on The Friendship Network for Children, to buy concert tickets, or make a donation, visit http://www.networkforchildren.org
About The Friendship Network for Children, Inc:
An award-winning nonprofit organization in Central Massachusetts serving children with autism, families, and professionals.
Contact
Nancy Swanberg, LMHC, Executive Director
The Friendship Network for Children, Inc
508-393-0030
http://www.networkforchildren.org
# # #