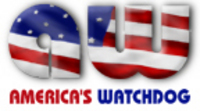 Washington, DC (PRWEB) March 24, 2008
Americas Watchdog is strongly encouraging US homeowners or consumers with good to excellent credit to use American Interbanc for their next home purchase finance or home refinance. Americas Watchdog has endorsed American Interbanc as the most ethical and best priced mortgage lender for consumer with good to excellent credit. American Interbanc's web site is at http://www.AmericanInterbanc.Com .
Americas Watchdog is warning US homeowners or consumers to be on the look out for mortgage lenders that are offering interest rates that sound to good to be true or mortgage programs that would be great if they actually existed. According to the group here are some issues all US homeowners have to come to terms with before they start the financing or refinancing process as follow:

Homeowners or consumers about to refinance or finance a home need to be aware that a credit score of 720 is now the magic number to qualify for the best conforming home loans available. Jumbo type mortgages may be much more expensive given the current mortgage problems in the US.
Homeowners wishing to refinance their home need to adjust their thoughts about their homes value, to reflect current US real estate values. As an example, many current homeowners think their homes value is still what it was at the peak of the real estate bubble in late 2005. In fact many US real estate markets have seen an adjustment of 20% to even 30% downwards. Homeowners need to be prepared for this when refinancing.
Homeowners need avoid Internet or advertising come-ons that offer interest rates that do not exist, or pitches that say let 250 bankers wrestle each other for the best rate. Americas Watchdog is advising all consumers to avoid mortgage lead generation companies because in the end, they have to get paid, which only serves to make the mortgage or refinance much more expensive for the consumer.
Americas Watchdog endorsed American Interbanc because the group believes that their loan pricing and their ethics are the best in the United States. Americas Watchdog also believes that it is critical that homeowners who have good credit get the best possible mortgage programs. Homeowners or consumers can call Americas Interbanc at 1-800-724-0004 or again they can visit their web site at http://www.AmericanInterbanc.Com .
Americas Watchdog is all about consumer protection & corporate fair play. Americas Watchdog's web site is located at Http://AmericasWatchdog.Com . For additional homeowners advice or information, consumers are encouraged to visit the Homeowners Consumer Center at Http://HomeOwnersConsumerCenter.Com
# # #