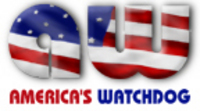 why buy a house today that will be worth 20 percent less in many metro markets by the end of 2009?
Washington, DC (PRWEB) March 24, 2008
Americas Watchdog and its Corporate Whistle Blower Center are warning consumers or small investors to not buy into Wall Street's embellishments about a quick turn around in the economy, based on recent moves by the Federal Reserve. Americas Watchdog says, "lower interest rates for Wall Street banks are not translating into lower mortgage rates and they will cause widespread inflation in US food and energy prices". In 2005, everyone on Wall Street and Congress were slapping themselves on the back for US home ownership reaching the highest levels in history. What almost everyone failed to see was that the value of the real estate was over inflated by as much as 40 percent, and when prices came crashing back to earth, consumers, investors, US pension funds and even greedy financial institutions would all be seriously at risk". Contrary to the analysis of Wall Street insiders and cheer leaders promoting investors to get back into the stock market, Americas Watchdog is suggesting the following as reasons to be very, very careful when dealing with Wall Street self promotions.
US Residential Real Estate: Real estate agent type groups are running TV advertising promoting the US real estate market as the most attractive it has been in years, and foreclosure hucksters are saying "buy now". According to Americas Watchdog; "why buy a house today that will be worth 20 percent less in many metro markets by the end of 2009?" Americas Watchdog's National Mortgage Complaint Center expects a 10 percent nationwide decline in US values in 2008, and a 10 percent decline in 2009. Americas Watchdog is on record as saying that they expect 2 million foreclosures in 2008, and at least 2 million foreclosures in 2009. The National Mortgage Complaint Center is indicating that 1 out of every 7 US homes has a mortgage balance greater than the home's worth. By the end of 2009, the ratio could be 1 out of 5 US homes with a mortgage balance greater than the home's worth. The National Mortgage Complaint Center's web site is located at Http://NationalMortgageComplaintCenter.Com
US Commercial Real Estate: US commercial real estate, investment devises called REIT's are all very risky propositions given the current outlook for the US economy. Americas Watchdog expects US commercial REIT's & US Commercial/Retail real estate to suffer from lower demand and rents in 2008 and 2009 because of the dire economic conditions in the US. Americas Watchdog expects to see hundreds of speculative high rise condo projects go into foreclosure in 2008 & 2009.

US Pension Funds: US pension funds will be the next large investor group to indicate that they are in very deep trouble. According to Americas Watchdog, "pension fund advisers in many cases foolishly purchased mortgage backed securities, that now may only be worth $0.65 on the dollar. The fund advisers did little to no due diligence, with respect to the mortgage backed security (MBS) portfolios they were buying. As a result some pension funds could be sitting on mortgage time bombs. The problem: the fund adviser may not want to admit to the actual pension fund, they failed to look at what they were buying, or they were simply blinded by a big commission".
Tens of Thousands of US citizens were told by a US bank, US financial institution or a stock broker that a "auction rate preferred share" (ARPS) was just like a money market account or a CD with the ability to "cash out at anytime". Now these same small, and big investors are being told their money is not currently available, and it could be nine months before they get their money. According to Americas Watchdog, "our big fear on auction rate preferred shares is the investors may not get their money back for years, if at all. ARPS may be one of the worst cases of fraud in US history". The group suggests, if the auction rate preferred shares fail, small US investors could be left holding the bag for hundreds of billions of dollars.
Because of US and other banks inability to refund tens of thousands of Americans investment in "auction rate preferred shares"(ARPS), Americas Watchdog is now strongly encouraging all US consumers to not have more than $100,000 in any one US bank. Having deposits of less than $100,000 in federally insured banks according to the group is a "smart proactive move, given obvious liquidity issues with some of the largest banks in the US".
According to Americas Watchdog, speaking of the biggest case of fraud in US history; "currently at least 50 million US homeowners pay a higher monthly mortgage payment because the bank or mortgage banker who provided the consumer with the loan, was not required to disclose a kick back called a yield spread premium (a kick back for inflating the homeowners interest rate/monthly mortgage payment). The best Congress has done so far about this gigantic kick back scheme is nothing. However, in an attempt to make it look like they are doing something, Congress may attempt to require mortgage brokers to go through back ground checks. The irony is that mortgage brokers are required to disclose the yield spread premium kick backs". Americas Watchdog is demanding that in an election year, Congress must make the mortgage process and mortgage fees 100% transparent, regardless if it is a bank or mortgage banker or a mortgage broker, with respect to kick backs for inflating a US citizens mortgage interest rate/ monthly mortgage payment.
Americas Watchdog thinks its time for a little honesty and integrity, from our elected leaders. At the same time Americas Watchdog thinks its time for Wall Street promoters to go packing. According to the group, "it might take a up to a generation for the nation to recover from Wall Street's unbridled greed, their lies, and the costs associated with the best US Congress money can buy".
Americas Watchdog and its Corporate Whistle Blower Center are all about consumer/shareholder protection and corporate integrity or the lack thereof. Americas Watchdogs web site is located at Http://AmericasWatchdog.Com
# # #