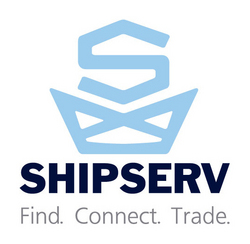 At MISC we are committed to innovation and are always striving for excellence
London, UK (PRWEB) March 26, 2008
ShipServ, the leading maritime e-marketplace, today announced the signing of MISC Berhad (MISC), the biggest Malaysian shipping company.
MISC has a modern and well-diversified relatively young fleet (with an average age of less than 10 years old) of more than 100 vessels with a combined tonnage of more than 8 million tons. It is the largest owner-operator of LNG carriers in the world and the second largest owner-operator of Aframax tankers in the world.
The company will use ShipServ TradeNet, the world's most popular maritime ecommerce platform, to help better manage the ordering and delivery of ship supplies to their entire fleet.
"At MISC we are committed to innovation and are always striving for excellence", commented Nordin Mat Yusoff, Vice President, Fleet Management Services of MISC. "ShipServ helps us enhance our business processes and achieve our vision of being the preferred provider of world-class maritime transportation and logistics services."
"We look forward to partnering for success with MISC", commented Paul Ostergaard, Founder & CEO. "With over 100 buyers and 6,000 suppliers conducting nearly $1bn in trade per annum on TradeNet, MISC is in good company."
The initial rollout will commence immediately, with full implementation expected to complete in mid April.
For more information please contact John Watton at ShipServ on +44 20 3051 0257, email jwatton @ shipserv.com.
About ShipServ.
ShipServ is the leading maritime e-marketplace, helping buyers and sellers to find each other easily, connect cost effectively and trade efficiently. Whether a Supplier wants to attract new customers, a Buyer needs to source new Suppliers or existing purchasing relationships require internet-enabling, ShipServ is unique in helping businesses of all sizes in the areas of web based Commerce, Search and Advertising. Today 100 buying organisations, 3,500 vessels and 6,000 suppliers are on track to conduct $1bn in trade per annum and rely on ShipServ to transform the way they do business. For more information visit http://www.shipserv.com.
###