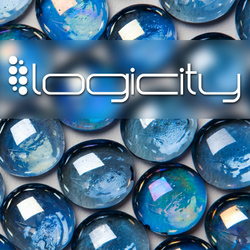 Wadsworth, OH (PRWEB) March 26, 2008
SaberLogic has released a Crystal Reports 2008 compatible version of their Logicity Crystal Reports viewer application. Logicity version 1.6 is a Crystal Reports viewer and report deployment application that provides organizations with the ability to view and refresh data on pre-developed Crystal Reports.
The free version of Logicity acts as a Crystal Reports reader and allows users to print, save, email, and export Crystal Reports. The Professional version of the report viewer allows users to schedule reports, password protect Crystal Reports, use run-time variables, and even pass parameters to the Crystal Reports viewer via command-line. It also offers end users a streamlined, workspace interface from which to organize and execute Crystal Reports.
The primary change from the previous version of Logicity is the compatibility with and ability to view Crystal Reports 2008 reports. The installer has also been updated to allow users to select which Logicity components that they would like to install. Logicity is developed with .NET architecture and is built using the Business Objects toolkit. It is compatible with Crystal Reports versions 8.5, 9, 10, XI and now Crystal Reports 2008.
The Logicity Crystal Reports viewer can be downloaded for free from http://www.logicitysuite.com. The website also includes updated documentation and an online forum for free support. Logicity Professional is available for $45 per user or $4,500 for a site license. Installation support is available and technical support incidents can be purchased. Organizations that wish to resell Logicity should contact SaberLogic for more information.
For more information on Logicity and Logicity Professional, please contact Eli J Remington or visit the Logicity website.
About SaberLogic
SaberLogic is a Crystal Reports development and custom programming firm located in Wadsworth, Ohio. Started in 2002, SaberLogic now provides Crystal Reports services to hundreds of clients from SMB to Fortune 500. SaberLogic is a Business Objects bronze partner.
###