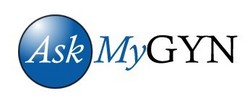 Is this a good thing or not?
Baltimore, MD (PRWEB) March 25, 2008
When a group of American gynecologists started a new website called AskMyGyn.com, they expected to provide an easy to use, comprehensive source of gynecologic information for women with questions about their health care.
When women search the web for health information, they want reliable and up-to-date answers. They want quick answers, and they want to know about their own unique situation. So AskMyGyn.com was designed for today's internet health consumer. Information is available for free on hundreds of topics, everything written and reviewed by board certified gynecologists. But if you have a unique or personal question, you can submit it and get quick and complete answers directly from a physician.
After only two months online, AskMyGyn.com has quickly become a popular site, fielding numerous questions every day. But some intriguing and possibly disturbing trends became noticeable. Sure, AskMyGyn.com was fielding questions from women around the world, but the doctors noticed that many of these information seekers were logging on from very surprising places. As the traffic statistics indicated, approximately 40% of the visitors in the first month online were from countries like Saudi Arabia, Malaysia, Kuwait and Iran.
"Is this a good thing or not?" asks Dr. Saul Weinreb, senior medical consultant of AskMyGyn.com. "Of course I'm happy that we can provide people with reliable information, but I'm concerned that these women may not have access to real healthcare providers."
The internet can be a great place to learn about health issues, but when people use it to replace a visit to their health care provider they are taking a tremendous risk. Women need to feel comfortable discussing issues that may sometimes be embarrassing and uncomfortable. Sometimes one embarrassing detail, withheld from the healthcare provider because of shame and discomfort, can be the difference between life and death.
The women using AskMyGyn.com obviously have access to the internet. It is worrisome to think about the women without access to the internet who also may need information.
According to Steven Friedman of AskMyGyn.com, "We realize the importance of what we are doing, so the doctors at AskMyGyn.com decided to take another step toward bringing quality health care information to people around the world. For every question asked on our website, 25 cents will be donated to Doctors Without Borders, a group recognized for its' important work providing urgent medical care around the world."
AskMyGyn.com provides an extensive and easy to use collection of gynecologic health information that is up-to-date, practical, and comprehensive. For more information on AskMyGyn.com, please contact them at 1-877-781-8985 or info @ askmygyn.com. You can visit them online at http://www.askmygyn.com
###