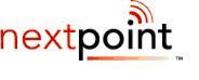 AKA is a key component that will enable operators to respond to increasingly complex subscriber demands for secure fixed-mobile convergence – and still maintain high levels of scalability and performance
Gaithersburg, MD (PRWEB) March 25, 2008 –-
NextPoint™, a leader in fixed-mobile convergence (FMC) solutions, today announced the successful completion of interoperability testing in an IP Multimedia Subsystem (IMS) topology that included multiple functions and vendors. The multi-vendor testing took place during the IMS Forum's IMS Plugfest™ IV interoperability test event held on February 25-29 at the Interoperability Lab at the University of New Hampshire Interoperability Lab (UNH IOL).
This testing was the first to demonstrate successful VoIP calls between different IMS-compliant User Equipment (UEs ) using the IMS Authentication and Key Agreement (AKA) signaling for mutual authentication. As part of the test topology, the NextPoint Universal Convergence Gateway (UCG) functioned as the Proxy-Call Server Control Function (P-CSCF) as the secure point of entry for UEs to access IMS services. Other topology components included the HP OpenCall Home Subscriber Server (HSS), the Serving Call Session Control Function (S-CSCF) from Sonus and UEs from Radvision, Aricent, and Alpha. As standardized by the 3rd Generation Partnership Project (3GPP), IMS provides for the delivery of converged services to mobile and fixed subscribers.
"In its continuing participation in the IMS Forum's interoperability testing, NextPoint was able to demonstrate that the UCG can provide subscribers secure access to network services," said Scott Poretsky, director of Carrier Network Engineering at NextPoint and Technical Co-Chair for the IMS Forum. "The authentication process was completed and calls were securely made between UEs from different vendors through the NextPoint UCG. This demonstrates that the vision for service delivery across interoperable interfaces between best-of-breed components in a multi-vendor network is achievable today."
In addition to the industry benefits of a deeper demonstration of proven authentication as a result of the IMS-AKA signaling testing at IMS PlugFest IV, NextPoint continues to identify operational efficiencies and enhancements to the UCG in this expanded interoperability testing environment.
"AKA is a key component that will enable operators to respond to increasingly complex subscriber demands for secure fixed-mobile convergence – and still maintain high levels of scalability and performance," said Amir Einav, manager, Strategic Marketing, OpenCall Software, HP. "HP is pleased that its HSS solution and its subscriber data management expertise played a key role in the test with NextPoint and other participating companies. The successful interoperability test is a milestone in the road to IMS-based next generation networks."
The IMS Forum's Plugfest IV was the fourth in a series of events designed to develop reliable interoperability and certification for IMS services and applications. NextPoint participates in the plugfests to further the benefits of IMS, which creates a common services layer to provide operational cost-savings in the delivery of media-rich and mobile services. NextPoint believes that because of the type of interoperability testing that takes place at IMS plugfests, service providers can be confident in their IMS NGN investments.
About the IMS Forum®
The IMS Forum is a global telecommunications industry association devoted to interoperable IP Multimedia Subsystem services delivery architecture and solutions. IMS Forum's mission is to accelerate the interoperability of IMS and NGN revenue-generating services and enabling enterprise and residential consumers to fully benefit from the delivery of multimedia mobile and fixed services over broadband cable, wireless, wireline and fiber networks. The IMS Forum is the creator and organizer of the IMS Plugfest™, the industry's only event focused on IMS service interoperability verification and certification through the IMS Certified™ program.
Through its organized Plugfests, working group interactions and other activities, forum members are able to develop cost-effective technical frameworks for converged IP services over wireline, cable, 3G, 4G, WiFi, WiMAX and Femtocell networks. For additional information or to join the IMS Forum and the IMS Plugfest, please visit http://www.IMSForum.org.
About NextPoint
NextPoint Networks (http://www.nextpointnetworks.com) delivers global, fixed-mobile convergence (FMC) border platforms and secure interconnectivity solutions that enable mobile and fixed-line operators to interoperate. NextPoint's technology platform, products and solution suites address the evolving needs of mobile and fixed-line operators for increasing security and intelligence at the network edge by delivering secure voice, data and multimedia over a scalable platform. Over 550 service providers and enterprises worldwide use NextPoint's IntelliConnect system across multiple, diverse network technologies and operating systems to manage technical complexities, optimize business economics, and remove partnership hurdles.
Visit NextPoint at Spring VON.x 2008 (Booth #425).
Multimedia Support:

Recent NextPoint News
NextPoint Solutions
NextPoint IntelliConnect® System
NextPoint Fixed-Mobile Convergence Border Architecture White Paper
Key words/tags: session border controller, session management, mobile IP, secure VoIP interconnects, FMC, IMS, SIP, H.323, interoperability
Contact Information
Alan Gilbert
Calysto Communications
+1 (703) 255-3835 (office)
+1 (703) 624-4675 (mobile)
IMS Forum Communications
+1 (970) 262-6100
###