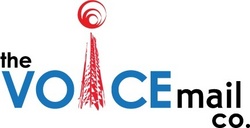 (PRWEB) March 27, 2008 - Small businesses, home and round-the-
clock offices now have a better way of providing customers with reliable and guaranteed after-hour reception. The Voicemail Company recently launched nationwide, providing state-of-the-art voicemail services to small businesses across the US.
Fresh off a rigorous pilot program that tested one million messages on more than 250 users with 100 percent accuracy, The Voicemail Company is now available to offices around the country.
According to Daniel Pierson, owner and operator of The Voicemail Company, friendly and responsive answering systems are essential to business practice, no matter the size of the office.
"Our systems are not only effective at answering calls quickly, but also do so in a friendly, polite and helpful manner that doesn't leave callers feeling put off by an automated phone arrangement," he says.
Because all business needs are different, The Voicemail Company takes the time to provide a specialized reception alternative to its clients, regardless of business size. Specializing in professional, affordable reception services, The Voicemail Company supplies custom voicemail options that are simple to use and guaranteed.
Due to human error, voicemail answering services are almost always better than a live operator because they allow the callers to quickly and accurately navigate to where they're going. The Voicemail Company gets customers to someone who can help them as swiftly as possible without minimizing office staff productivity. This option is ideal for small businesses and offices without a receptionist whose sole duty it to answer calls.
Fielding calls through The Voicemail Company is professional, simple, and affective. Each scripted greeting is designed according to unique needs and specifications, and features simultaneous paging, forwarding, call screening, and multiple recipients messaging.
Business users also enjoy a Customizable Prompt System, Fax to e-Mail, Voice to e-Mail, Message Notification, Wake-Up Calls, Question and Answer with Data Capture, Call Screening, and much more.
Pricing starts at under $10 monthly. Because The Voicemail Company is dedicated to offering specialized service, clients are able to build their own, unique package according to the services they need. There are no contracts or pre-priced packages, which means clients can choose exactly what they need and what they don't.
About The Voicemail Company:
The primary focus of The Voice Mail Company is to provide state of the art voicemail services to small businesses all over the US - everything from offices (Real Estate, Medical, Insurance, etc) to stores, auto dealerships, and even home based businesses.
The voicemail services we offer are cutting edge, and are continually upgraded. In addition, backups and additional power sources are redundant at the world class data facility we utilize, meaning uptime is 100%.
For more information on The Voicemail Company, call 877-293-6674 or visit http://www.thevoicemailcompany.com
###