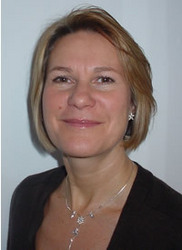 Leeds, UK (PRWEB) March 26, 2008
Harriet Ridolfo has been appointed senior lecturer at Kaplan Open Learning, the affiliated college of the University of Essex that offers online Foundation Degree programmes for working adults in the UK.
Harriet was previously senior lecturer at Bournemouth University and was instrumental in developing their e-Learning Foundation degree in Business and Management in partnership with the British Army and Leeds Metropolitan University.
A loyal resident of Bournemouth for 20 years, Harriet wanted to remain in the area. Because the Kaplan Open Learning degree programme is completely online, its students can follow the course from anywhere in the world as long as they have an internet connection. This applies as well to the course tutors, who can deliver the lectures and interact with the students regardless of location.
"We are delighted to welcome Harriet, whose skills and experience in developing eLearning solutions and managing a range of degree programmes in business studies will be extremely valuable to Kaplan Open Learning as we expand our business studies offerings and add new online degree programmes," said Alan Jenkins, Managing Director of Kaplan Open Learning.
Harriet said: "I am very excited to join Kaplan Open Learning in its first year of operation. Kaplan, the global provider of education and training, is a powerful parent company with considerable resources, and the University of Essex is one of the country's top universities with an excellent reputation for quality and innovation. I am looking forward to bringing top quality programmes to working adults throughout the UK using the latest in innovative learning technologies."
Kaplan Open Learning provides university level education with Foundation degrees and top-up Honour's degrees being awarded by the University of Essex.
The distance learning course offers multiple start dates throughout the year with a continuous 52-week academic calendar, and allows students to study wherever they have access to the Internet. The courses offer participants greater flexibility than traditional full-time and part-time degrees that require attendance on campus and students can pursue a degree without disrupting their work or family life.
There are four Business Studies course pathways: Business and Management; Entrepreneurship; Marketing and Sales Management; and Internet Marketing. Scheduled online classes connect staff and students through both live audio and chat rooms to encourage active discussion and interactive learning in real time. Students can contact their own dedicated academic adviser and tutors outside regular class hours.
Kaplan Open Learning is part of Kaplan, Inc., a leading international provider of education and career services and a subsidiary of The Washington Post Company (NYSE: WPO). Founded more than 70 years ago, Kaplan has 25,000 employees in 600 locations worldwide and reaches over one million students around the globe. Kaplan Open Learning complements Kaplan's other UK university affiliate colleges where we work with leading universities including Glasgow University, University of Sheffield, University of Liverpool and Nottingham Trent University.
###