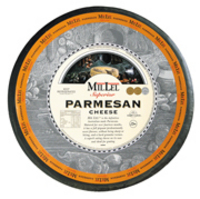 Secaucus, NJ (PRWEB) March 27, 2008
Jana Foods LLC is pleased to announce that Cablanca® goat gouda and Mil Lel® Parmesan, both imported exclusively by Jana, won Best of Class awards at the recently completed Wisconsin Cheesemakers Association World Championship Cheese Contest. This prestigious contest, held every two years, drew 1,941 entrants this year from 19 countries.
Cablanca won Class 65 (Hard Goat's Milk Cheeses). Part of the award winning "Masterpieces" line from K. H. de Jong, Cablanca embodies the finest aspects of the Dutch cheesemaker's art - melding centuries of tradition with modern technology to produce a superbly pleasing goat milk gouda. Cablanca, together with Rembrandt, Vincent, Mondrian, da Vinci and Red Hot Dutch, comprises a well rounded selection of the best cheeses that Holland produces. Clad in distinctive white wax and packed with attractive portion stickers, Cablanca is a perfect addition for any cheese case.
Mil Lel Australian Parmesan took the top award in Class 19 (Parmesan), underscoring the phenomenal growth and acceptance that this "New World" parmesan has enjoyed since it was first introduced into the United States by Jana Foods five years ago. Mil Lel Parmesan is just one of the multi-award winning grana range from Australia's famous Dairy Farmers Co-operative, (the other cheeses include Romantina, Chilli Romantina, Pepato and Romano). The entire range is created using traditional methods, including hand turning as part of the aging process, in the rural area of Simpson in the state of Victoria, amongst some of Australia's finest dairy country.
Mil Lel Parmesan is no stranger to awards both domestic and abroad ,with a steady stream of accolades for more than a decade including Gold at last year's Dairy Industry of Australia Awards. Mil Lel Superior Romano also recently won the prestigious Australian Grand Dairy Award for Champion Hard Cheese for the second year in a row.
The Mil Lel and de Jong lines are available from fine distributors nationwide. For further information, please contact Jana Foods LLC, 700 Plaza Drive, Secaucus, NJ 07094.
###