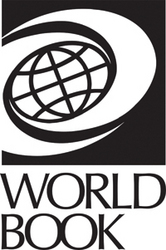 World Book has a tremendous amount of content. World Book Mobile is a logical extension of our digital content strategy enabling us to work with leading mobile application providers to deliver accurate, authoritative information wherever and whenever consumers want access
Chicago (PRWEB) March 26, 2008
World Book, Inc. today announced the launch of World Book Mobile, a broad-based licensing program significantly extending the volume of licensed content it is making available to mobile application developers and distributors.
"World Book has a tremendous amount of content. World Book Mobile is a logical extension of our digital content strategy enabling us to work with leading mobile application providers to deliver accurate, authoritative information wherever and whenever consumers want access," said World Book President Paul Gazzolo.
World Book Mobile will have access to content from more than 90 World Book titles as well as a vast selection of customizable datasets, which can be adapted and integrated into a variety of digital applications, including web-based products, cellular products, and digital games. Among the topic-specific datasets are: history, geography, children's science, science history, general science, literature, art, music, biography, and general reference. Also available is an image dataset including more than 20,000 illustrations, diagrams, graphs, and maps, with a particular emphasis on science, history, nature, and animals.
Among the first developers to leverage World Book's broad array of digital contents is Mobifusion, Inc., a global developer and publisher of mobile applications and technologies, which has developed two titles to be published under the World Book Mobile Imprint Baby's First Book and World of Animals, a part of the award-winning Childcraft series. Electronic editions of these resources will be delivered on mobile devices leveraging Mobifusion's unique patented m-publishing technologies designed to provide rich information and entertainment products across wireless platforms.
"With the World Book children's content, we're able to deliver innovative applications for busy parents on the go, allowing them easy access to content that will delight children," said Pavan Mandhani, founder and CEO of Mobifusion.
About World Book
World Book, Inc. sets the standard in publishing accurate, current, and reliable reference and learning materials for children and adults. Based in Chicago, World Book is committed to creating educational products that meet the highest standards of editorial excellence in print and online. This commitment has resulted in a wide range of products including the number-one selling The World Book Encyclopedia and the World Book Web, which is the most comprehensive and authoritative online solution to meet the diverse learning needs of students and includes the World Book Online Reference Center, World Book Kids, and World Book Advanced. World Book (http://www.worldbook.com) is a Scott Fetzer company, a subsidiary of Berkshire Hathaway, Inc.
###