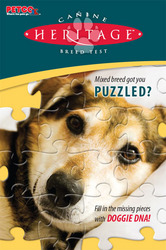 (Vocus) March 26, 2008 -

When:
Saturday, April 5, 2008
10 a.m. – 4 p.m.
Where:
South Las Vegas PETCO, 2340 E. Serene Ave., Tel. 702.914.0500
Southwest Las Vegas PETCO, 3577 S. Rainbow Blvd., Tel. 702.253.7800
Lake Mead PETCO, 2091 N. Rainbow Blvd., Tel. 702.648.7106
Northwest Las Vegas PETCO, 7731 West Tropical Pkwy, Tel. 702.395.1177
North Las Vegas PETCO, 1631 W. Craig Rd. Ste. 5-8, Tel. 702.399.5850
Blue Diamond PETCO, 3890 Blue Diamond Rd. Ste. A, Tel. 702.616.7067
East Henderson PETCO, 631 Marks St. Ste B, Henderson, Tel. 702.458.1435
What:
April 5 is Pamper Your Pet Day at Las Vegas PETCO stores. All local pooches and their human parents are invited to a day of doggie grooming and spa treatments, nutrition and training tips, and a chance to win cool raffle prizes for pets and people. PETCO groomers – including mobile grooming crews with their signature pink vans – and dog trainers will be on hand to share their expert advice and training tips to help Fido behave well. Visitors arriving at the stores early will receive valuable giveaways.
Families with pooches of mixed pedigree can bark up the family tree by treating their dogs to a simple and painless dog DNA test to determine the mix of breeds that make them so unique. The first 10 customers to visit the Canine Heritage Breed Test booth at each location will receive a $20 discount on their breed test purchases. Company representatives will answer questions about the test, help customers swab their dogs' cheeks and process the paperwork. Test results are generally available after about four weeks and can help pet owners better understand their dogs' personalities and address potential canine health risks linked to particular breeds. One lucky family at each store will also win a free Canine Heritage Breed Test during the event's raffle drawing.
Pamper Your Pet Day is an event even for people who don't have dogs. Local animal adoption groups will be on hand at all stores to showcase adoptable pets that need loving homes. The first dog to find a new family at each location will head home with a free DNA test, courtesy of MetaMorphix, Inc, makers of the Canine Heritage Breed Test. Customers can also show their support for local animal shelters by making a donation to the PETCO Foundation's annual Spring A Pet campaign, underway at PETCO stores nationwide.
Other event sponsors include Eukanuba, Cardinal Treats, Digital Art Production, and Camelback Photography.
For the latest news on anything and everything PETCO – from updates about the company to incredible acts of animal kindness, visit the company's blog at PETCOnews.com.
About PETCO
PETCO is a privately held specialty retailer that provides products, services and advice that make it easier for our customers to be great pet parents. We operate more than 900 stores in 49 states and the District of Columbia, as well as a leading pet products and information destination at http://www.PETCO.com. Our nonprofit organization, The PETCO Foundation, has raised more than $41 million since its inception in 1999 to help promote and improve the welfare of companion animals. In conjunction with the foundation, we work with and support nearly 5,000 local animal welfare groups across the country to help find homes for more than 200,000 adoptable animals every year.
About MetaMorphix, Inc.
MetaMorphix, Inc. is a life sciences company that uses DNA to improve animal wellness. Its wholly-owned subsidiary, MMI Genomics (MMIG), has more than a decade of experience in the area of Canine DNA research. MetaMorphix, Inc. and its corporate partners are developing products to substantially increase livestock quality and production efficiency, to improve companion animal health, and to treat human muscle degenerative diseases and metabolic disorders utilizing MetaMorphix's animal genomics and growth and differentiation factors (GDFs) technologies. MetaMorphix was founded in 1994; it has headquarters in Beltsville, MD., and lab facilities in Davis, CA.
Contacts:
Marta Karpinska-Dean, PETCO, 858.444.5575, martak(at)petco.com
Theresa Brady, MetaMorphix Inc., 301.575.2505, tbrady(at)metamorphixinc.com
###