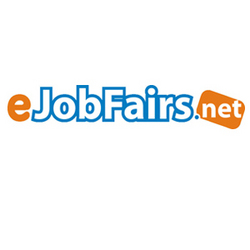 Ottawa, Canada (PRWEB) March 26, 2008
Mxi Technologies (http://www.mxi.com) announced today that they will be hosting a live electronic career fair on March 27, 2008 from 12 PM to 7 PM EST. During this time, Mxi will have several recruiters available to interview candidates live for over 30 various aviation software positions currently open.
"We are excited to be hosting this live electronic career fair, which will allow our recruiters and job applicants to talk with each other one-on-one," said Randy Baker, Mxi's Director of Human Resources. "As Mxi continues to expand internationally, the importance of being available to candidates worldwide has increased. Using the electronic career fair format will allow potential applicants to interview live with our recruiters from anywhere in the world, without having to travel."
The electronic job fair website, located at http://www.hitechejobfairs.com, is managed and powered by eJobFairs.net, LLC. eJobFairs.net has been developing and conducting the electronic job fair format since early 2005. Offering employers "freedom from the booth", their software and website allow employers and job seekers to meet online and interview live on specific dates and times for specific areas and industries or demographic interests. "These live and fully interactive job fairs are not virtual. They are real events where job seekers and employers meet and interview one-one-one with each other in real time," says Jason Vrane, Chief Marketing Officer for eJobFairs.net LLC.
Mxi, which stands for "Maintenance by Information", provides Maintenix®, integrated and intelligent aviation maintenance management software that offers users meaningful improvements in labor productivity. Over the years, Mxi has developed a user community that includes some of the world's leading aerospace organizations. To meet marketplace demands, Mxi has been increasing capacity and expanding the Maintenix® product, leading to aggressive recruiting within Ottawa and around the world.
To register for the eCareer Fair, please visit http://www.hitechejobfairs.com.
For more information, please contact Randy Baker, Director of Human Resources for Mxi Technologies at randy.baker @ mxi.com or Jason Vrane, Chief Marketing Officer of eJobFairs.net at jvrane @ ejobfairs.net.
This press release was distributed through eMediawire by Human Resources Marketer (HR Marketer: http://www.HRmarketer.com) on behalf of the company
listed above.
###