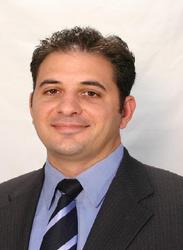 There are things players can do to lower their chances of getting hurt.
Irvine, CA (PRWEB) March 27, 2008
It is the end of March, and many sports-minded eyes are on baseball. The Major League Baseball regular season will soon begin. People are getting into the spirit of the season and playing baseball themselves after months of inactivity, sometimes resulting in injury. Vasili Gatsinaris, doctor of chiropractic, Fenzian Treatment System ™ practitioner and founder of Next Level Wellness Center in Irvine, Calif., wants baseball players of all capabilities to make injury-prevention choices.
Gatsinaris offers these tips in response to the injuries he sees each year, and statistics show his experience is typical. In July 2007, the American Academy of Orthopedic Surgeons posted to its website that 500,000 baseball-related injuries are treated in hospitals, doctors' offices, clinics, ambulatory surgery centers and hospital emergency rooms each year.
Gatsinaris wants to help prevent or reduce the impact of baseball injuries in 2008. He has treated numerous professional and collegiate level baseball players, including players from the San Diego Padres, San Francisco Giants and the University of California at Irvine. Today, he offers advice to baseball enthusiasts planning to return to their sport.
"Typical injuries experienced by returning baseball players are rotator cuff tendonitis, knee tendonitis, and low-back strains," says Gatsinaris. "There are things players can do to lower their chances of getting hurt."
Gatsinaris recommends making these choices to prevent injury:

Choose to Warm Up: Always take time to warm up. According to Gatsinaris, cold muscles are more prone to injury. Warm up with jumping jacks or by walking or running while incorporating arm movements to get all muscles in motion.
Choose to Stretch: After warming up, slowly stretch muscles with such moves as the classic sprinter's stretch to involve upper leg and hip muscles, stretching side-to-side to loosen back and side muscles and alternately stretching each arm across the body to include shoulder and upper back muscles. Choose additional stretches to include other muscles as well.
Use Proper Form: Stand, swing and run correctly to avoid strains caused from being off balance. Seek the advice of a trainer or coach for assistance if needed.
"Choose to get the right help when you do get injured," Gatsinaris adds. "New techniques, such as the Fenzian Treatment System and Active Release Technique (ART), are now being used to eliminate pain and speed healing to return players to active status relatively quickly, sometimes within just a few visits."
The treatments available at Next Level Wellness Center are the latest, state-of-the-art methods. They include Active Release Technique, Active Isolated Stretching, Fenzian Treatment and Orthotic 3Dimensional Foot/Gait analysis.
About Dr. Vasili John Gatsinaris
Dr. Vasili Gatsinaris is a Southern California native who graduated with a Bachelor of Science degree in biology from the School of Biological Sciences at the University of California, Irvine. He received his Doctorate degree from Los Angeles Chiropractic College. Gatsinaris is one of 40 certified Fenzian Treatment System practitioners in the United States and one of three in Southern California. He is a certified Active Release Technique (ART) provider and is Active Isolated Stretching (AIS) certified. Gatsinaris has treated numerous professional, collegiate and amateur athletes. He is the founder of Next Level Wellness Center in Irvine.
About Next Level Wellness Center
Next Level Wellness Center is local at 17811 Skypark Circle, Suite E in Irvine CA. Next Level Wellness also offers a Pilates studio, massage and personal training services. For more information visit http://www.nextlevelwellnesscenter.com or call 949-263-9003
NOTE: Fenzian and The Fenzian Treatment System are trademarks of Eumedic Ltd.
###