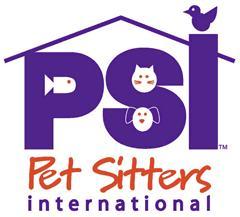 King, NC (PRWEB) March 27, 2008
Pet Sitters International, the world's largest educational association for professional pet sitters, celebrated its fourteenth year of business on Monday, March 17, 2008. The celebration not only marked a milestone for the organization, but also validated the success of a thriving pet-care industry and its entrepreneurial founder.
The fourteenth anniversary aptly coincided with St. Patrick's Day and its celebration of good fortune. The association considers itself--as well as its nearly 8,000 member businesses--extremely fortunate to have found their niche in the ever-growing pet-care industry. This current success, however, is not the result of mere luck but rather due to the hard work and diligence of the industry founder and countless small businesses that have provided consistent, quality pet-care services over the last fifteen years.
Although the term "pet sitter" can be found today in dictionaries and online searches, prior to 1983, the term did not exist. When it came to pet care, many pet owners turned to close friends, family members and neighborhood children when away from their homes.
That changed when Patti J. Moran, president and founder of Pet Sitters International, started one of the first professional pet-sitting businesses, Crazy 'Bout Critters. In just a matter of years, her business quickly grew to nearly 40 employees. With the success of her burgeoning business came frequent inquiries from clients and friends curious as to how to turn their pet passion into profit.
In an effort to balance her business with the increasing deluge of questions she received on the subject of professional pet-sitting, Patti released her first book, Pet Sitting for Profit, in 1987.
Today, the book is in its third edition and is considered by most in the industry to be the bible of professional pet-sitting. That same year, Patti launched Patti Moran's New Beginnings--a small, home-based products company tailored to the needs of people looking to join the industry. Initially, the store sold exclusive business forms, Patti's book, and a "How to" instructional audio tape. Today, the company operates under the name PSIStoreOnline and offers more than 1,200 products for both pet sitters and pet owners.
The response to Patti's book and the products company was so overwhelming that Patti sold her pet-sitting business so she could focus her full attention on the store. As the success of her business grew, so did a need for a centralized source for affordable group liability insurance and bonding. The culmination of these forces led to the creation of Pet Sitters International in March 1994.
"I saw a real need to bring pet-sitting professionals in the United States, Canada and abroad together under one united banner," says Moran. "Today, PSI members have access to affordable insurance and bonding tailored to their needs as well as other important business tools and credentials that simply weren't available fifteen years ago."
Today, PSI serves the needs of nearly 8,000 independent professional pet-sitting businesses--many of which are owned and operated by women. However, an increasing number of men are turning to the profession. While women make up 91% of PSI's membership base, the demand for more pet-care professionals continues to drive both men and women to enter the business and join the association.
For nearly one million discriminating pet owners in the United States, Canada and abroad, there is no substitute for professional in-home pet care. Professional pet sitters offer a unique and beneficial alternative to using boarding facilities or having to rely on family and friends for quality pet care.
As American's love affair with their pets continues to grow, pet sitters are in increasingly high demand and receive an array of specialized and, often, very unusual requests. PSI member, Tami Truex, Head to Tail Pet Sitting Services, Valparaiso, IN, recently wheeled a bulldog around the neighborhood in a baby stroller.
"He had to have surgery on his knee because it kept popping out of socket, so his owner asked that I push him around in the stroller for the fresh air," Tami explains. "You can imagine the looks I got--and the comments!"
Because many professional pet sitters receive specialized training in areas such as animal behavior, emergency preparedness, pet first aid, and other important skill sets, pet owners can leave their homes for business or pleasure with the knowledge that their beloved companion animals are in safe, capable and caring hands.
On average, the typical PSI member meets the pet-care needs of 126 individual homes each year. The American Pet Products Manufacturers Association indicates that 63 percent of households in the United States own pets and that spending on those pets is likely to exceed $43 billion in 2008.
The U.S. Labor Bureau estimates that the employment of animal-care and service workers will have grown 19 percent by 2016. Backed by such strong data, it is easy to understand why professional pet-sitting is one of the fastest growing and in-demand, home-based professions in the world.
"We are pleased that so many pet owners have embraced in-home pet care over the past fourteen years," states Moran. "For pet enthusiasts, professional pet sitting is the gateway to an entrepreneurial career path that affords them a livelihood with a definite sense of fulfillment. I would have never imagined that my pet-sitting business or my book would grow to inspire and empower pet lovers throughout the world--but, for their sake and the sake of pets they serve, I am certainly glad it has."
PSI invites anyone who would like information about a pet-sitting career or about the advantages of hiring a professional pet sitter to visit http://www.petsit.com.
About Pet Sitters International
Established in 1994, Pet Sitters International (PSI) is the world's largest educational association for professional pet sitters, representing more than 7,900 independent professional pet-sitting businesses in the United States, Canada and abroad. PSI prides itself on its ability to provide its members with access to affordable bonding and liability insurance and educational resources such as PSI's Accreditation Program, The WORLD of Professional Pet Sitting magazine, The Pet Owner's WORLD magazine and PSI's annual Quest convention. For more information, visit petsit.com or visit the PSIStoreOnline to select from more than 1,200 pet sitter and pet owner products.
###