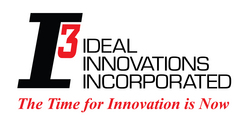 RIA-JMTC's extensive expertise will allow for an armor solution that sets The Bull™ apart from any other MRAP vehicle
Arlington, VA (PRWEB) March 27, 2008
Ideal Innovations, Inc. announced an agreement today that establishes a partnership with the U.S. Army Joint Manufacturing and Technology Center, Rock Island Arsenal (RIA-JMTC) for the purpose of producing armor for The Bull™ version of the Mine Resistant Ambush Protected (MRAP) II vehicle.
RIA-JMTC will provide Ideal Innovations, Inc. with full service procurement, design and manufacturing services, which will result in the delivery of fully compliant certified armor components for The Bull™.
"RIA-JMTC's extensive expertise will allow for an armor solution that sets The Bull™ apart from any other MRAP vehicle," said James R. Moran, Chief Operating Officer of Ideal Innovations, Inc. "It is a unique and highly effective approach to soldier safety."
The Bull™ is the next generation of vehicle armor solution for the benefit of the Department of Defense (DoD). The vehicle leverages proven defeat of Improvised Explosive Devices (IEDs) and Explosively Formed Penetrators (EFPs) developed in cooperation with the Army Research Lab and tested by the Aberdeen Testing Center. The partnership will allow Ideal Innovations and RIA-JMTC to protect the warfighters and enable them to accomplish their mission in the face of such threats.
About Ideal Innovations:
Ideal Innovations, Inc. was launched in 1998 in response to the government's need for specialized, responsive technology consulting in areas affecting the health and safety of deployed forces and US citizens. Specializing in high technology inventions, Ideal Innovations hires highly skilled subject matter experts who have the ability to quickly provide innovative solutions to the most difficult technical and logistical problems.
About RIA-JMTC:
RIA-JMTC is the Army's only fully integrated metal manufacturing facility and the only remaining U.S. Army foundry. A one-stop shop, RIA-JMTC has the technical expertise and equipment to provide full-service design, prototyping, manufacturing and testing/simulation, allowing rapid response to warfighter requirements from all of the Armed Services.
Media Contact:
Miriam Bowring
(571) 480-5004
###