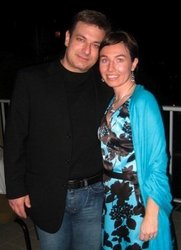 It's easier to make a million dollars in twelve months, than it is to make a hundred thousand dollars in the same time frame
Los Angeles, CA (PRWEB) March 28, 2008
Two students of million dollar income acceleration coach, David Neagle, have persuaded the internationally known speaker to make a rare appearance in Los Angeles on April 19, 2008. In this free one day event he'll share his valuable wealth and success generation secrets for an audience of coaches, speakers, therapists, holistic practitioners, entrepreneurs, information marketers, copywriters, consultants, virtual assistants, and brokers.
Neagle personally mentors the nation's top earning entrepreneurs for no less than $100,000 a year and is known for his signature four-day seminar, Experience The Reality of Success, held annually in Las Vegas for audiences that travel across the globe to learn from him in person. Now local entrepreneurs striving to reach the million dollar income goal can achieve their seven-figure goals in just twelve months by implementing the success strategies and leverage techniques taught by Neagle - and he is forfeiting his normal $15,000 daily speaking fee to help.
"It's easier to make a million dollars in twelve months, than it is to make a hundred thousand dollars in the same time frame," says Neagle, internationally known teacher of wealth and success strategies and personal development keynote speaker, with clients in more than seven countries.
Neagle's students, Modern & Millions mavens, Monaica Ledell and Erin Thoms Melnick, will host this unprecedented event - and they have convinced Neagle to appear at similar events in Houston (May 3, 2008) and Baltimore (June 7, 2008).
"Erin and Monaica are incredibly gifted entrepreneurs who have proven that quantum leap is possible, both before the age of thirty and with negligible start-up capital. When they invited me to speak at these three events, which they are offering to the public for free, I knew immediately that I wanted to be involved. Everyone should have access to these powerful wealth creation and personal development tools, and I'm grateful for this opportunity to share my truths," Neagle explains.
Advanced registration, schedule, and location details are available at Cross Country Tour. Limited seating is available.
Contact: Erin Thoms Melnick at 1-888-720-7117 ext. 4
Web site: Cross Country Tour
For more information visit http://www.davidneagle.com or watch video testimonials for David Neagle by some of the Nation's top solopreneurs at http://snipurl.com/davidsvideos.
For a sneak peak of David Neagle's coaching, you are invited to download his complimentary four-hour audio program entitled "The Art of Success." Learn how David has personally tripled his personal income in the span of twelve months in three separate businesses, and how success has nothing to do with "getting" or "achieving," but everything to do with who we must be to manifest our heart's true desires.
###