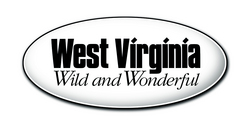 West Virginia is an ideal escape for many people in the East due to its variety of attractions and proximity to large metropolitan cities
South Charleston, WV (Vocus) March 27, 2008 -–
With warmer temperatures and longer days ahead, the West Virginia Division of Tourism highlights events and attractions to showcase the best of spring in the Mountain State. For additional information, visit http://www.wvtourism.com or contact the Tourism hotline at 1-800-CALL WVA.
"West Virginia is an ideal escape for many people in the East due to its variety of attractions and proximity to large metropolitan cities," says Division of Tourism Commissioner Betty Carver. "Spring in the Mountain State brings with it a wealth of recreational possibilities, fairs and festivals and events and attractions that showcases the state's unique heritage and history."
Outdoor Recreation
Winter's melting snow makes optimum rafting conditions in West Virginia. Thirteen miles of untamed river through Cheat Canyon offer rafters more than 30 rapids of Class II or higher rapids. Other rivers, including the Tygart, Potomac, Shenandoah and New, provide everything from an exhilarating rush to calm, mild float trips. Those looking for Class II-III whitewater action can head to Webster County April 5 and 6 for the 2008 Webster Wildwater Weekend River Festival on the Elk River. For more information, visit http://www.wvriversports.com.
Trout fishing is a year-round opportunity in West Virginia, but it's best in the spring when the waters are still cold and the Division of Natural Resources (DNR) is well into its main trout stocking season. The Mountain State has more than 20,000 miles of streams and more than 100 public fishing lakes available to anglers of all ages. DNR stocks catchable rainbows, browns, brook and West Virginia golden rainbows from January through May in suitable waters. Premier fishing destinations include Cranberry River, Dogway Fork, Otter Creek, Blackwater River, Elk River, Back Fork of Elk River, Shavers Fork of Cheat River, Slatyfork section of Elk River, Williams River, and the North Fork of the South Branch of the Potomac River. Fishing licenses may be purchased online at http://www.wvfish.com. Check the daily trout stocking reports by calling 304-558-3399 or visit online http://www.wvdnr.gov.
West Virginia offers many miles of trails through some of the most scenic areas in the United States. Enjoy wildflower and birding hikes conducted by West Virginia's state parks and forests or special events such as full moon guided night hikes offered by the Wildernest Inn Bed and Breakfast. Bikers are able to enjoy trails on their own pace or take advantage of special events such as the Greenbrier River Trail Bike Trek or the Rail Trail Festival at North Bend State Park. For more information on events, visit http://www.wvtourism.com.
Fairs and Festivals
Spring weather brings with it an abundance of fairs and festivals to celebrate everything from the state's music and arts to favorite foods. From the capital city to smaller mountain communities, visitors and residents alike will find something to capture their interest and whet their appetites in the spring of 2008.
The state's cool mountain climates are home to uniquely pungent wild onions known as ramps, and communities including Richwood and Helvetia celebrate spring with ramp dinners and festivals. For people with something sweeter on their minds, Lewisburg and Morgantown are holding events that celebrate everyone's favorite dessert, chocolate. Festivals like the Vandalia Gathering and the Scottish Festival and Celtic Gathering celebrate our heritage with music and dance. For more information, visit http://www.wvtourism.com.
History and Heritage
West Virginians are proud of their rich heritage and celebrate their history and traditions with events that showcase everything from the battles that were won to shape the state to the industries that drive her still today. Learn more about the Mountain State at one of the many heritage events scheduled throughout West Virginia.
West Virginia celebrates the 100th anniversary of Mother's Day this spring with concerts and commemorative events. A celebration of the importance of mothers, this holiday was first observed in Grafton in 1908. For a complete list of Mother's Day commemorative events, visit http://www.mothersdayshrine.com.
Listed on the National Registry of Historic Places, the Beckley Exhibition Coal Mine takes visitors 1,500 feet underground through an authentic coal mine on the hillsides of New River Park. The mine will reopen for tours on April 1, revealing a newly expanded and renovated site. For reservations and rates, contact the Beckley Exhibition Coal Mine at 304-256-1747 or visit http://www.beckleymine.com.
Visitors are able to take a look at West Virginia's Civil War past in re-enactments such as the Battle of Lewisburg or the Jones-Imboden Raid at Prickett's Fort State Park. Those wanting to experience the state's locomotive history will be able to travel upon steam-driven locomotives up Cheat Mountain at Cass Scenic Railroad State Park. Other major scenic train systems include the Potomac Eagle Scenic Railroad, where bald eagles are spotted on most of its trips; Durbin & Greenbrier Valley Railroad, where visitors can ride the rails and then enjoy a show at the American Mountain Theater; or the New River Train, with its beautiful scenic tours. For more information, visit http://www.wvtraditions.com.
CONTACT: Tricia Sizemore
304-558-2003, ext. 319
tricia.t.sizemore@wv.gov
# # #