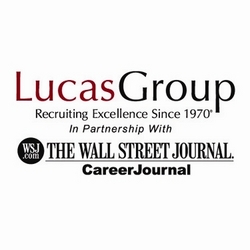 Atlanta, GA (PRWEB) March 28, 2008
Lucas Group, an executive search firm, recently placed Andrew Goldstrom as President at International Environmental Management (IEM) headquartered in Atlanta, GA. IEM is a subsidiary of Oakleaf Waste Management headquartered in East Hartford, CT. IEM represents properties in over forty-three states on behalf of retail owners including seven of the ten largest shopping center developers in North America. IEM specifically works to create, support and implement efficient waste removal and recycling programs.
Prior to joining IEM, Andrew served as an Executive at Johnson Controls in their Global Workplace Solutions Division. Prior to that, he was a Senior Partner with USI, a national commercial tenant representation firm that was purchased by Johnson Controls in 2005.
Nancy Neal, a Senior Real Estate Recruiter with the Lucas Group, specializes in the placement of mid-to-senior level real estate management and development positions for the Real Estate industry. She has more than 25 years experience in real estate sales and property management allowing her to grow an extensive network within the industry, including a strong pool of candidate talent in real estate property management, commercial, corporate and residential entities.
About Lucas Group
Lucas Group is one of the nation's largest executive recruitment firms that built a reputation for successfully providing human capital placements in multiple markets and industries. The executive search firm has increased its reach, while maintaining a commitment to high performance and unsurpassed industry knowledge. Lucas Group focuses on recruiting top executives in management, advertising/marketing, sales, accounting, manufacturing, legal, military personnel transitioning and technical positions across all major industries. With offices nationwide and its expansion into Europe, Lucas Group performs search assignments for Fortune 100+ companies, as well as regional businesses and entrepreneurial firms.
This press release was distributed through eMediawire by Human Resources Marketer (HR Marketer: http://www.HRmarketer.com) on behalf of the company listed above.
###