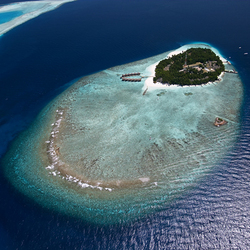 Now every serious client who has spent time researching on Private Islands Online, and knows what they want, has access to the desirable properties that never appear on the public market
Toronto, ON (PRWEB) March 28, 2008
Designed and created exclusively for private island sellers and purchasers by Private Islands Inc., the Virtual Island Broker is now open to public registration. The "VIB" contains almost every private island available for purchase, including those on the "hidden" market, and thousands of registered clients actively seeking to purchase private island real estate. Private Islands Inc. CEO Chris Krolow says that the VIB resulted from years of knowledge gained about the challenges inherent in island sales.
"Privacy has always been a strong concern for both buyers and sellers, and this meant that in the past, most transactions were done in a very elite, personal manner," Krolow says. "With the advent of the internet Private Islands Online created the first global marketplace and publicized the concept of island purchase, but most buyers remained without access to the desirable properties kept out of the public market. The old system of personal connections still prevailed, to the detriment of the industry." He says the VIB was the solution. Containing only the necessary details needed to make accurate, automatic matches between clients and possible properties, he says the programis the way to balance the privacy needs of both sellers and buyers.
And the value of the VIB is particularly strong for brokers, he says. "When a broker is approached by a client- in many cases a celebrity or high-profile individual- and asked to sell their property discretely, it's always a challenge. It's unlikely that any one broker will have more than a handful of clients interested specifically in private islands. The VIB allows brokers to move beyond their limited personal contacts to match the property against thousands of interested island buyers- while maintaining complete discretion until they feel comfortable in proceeding. When registering, they don't even need to provide the island's name. And we strictly guard the privacy of all our clients. It's one of the foundations of our success."
After successful private use by his company, Krolow decided that making VIB registrations public was the logical next step. He says that much as Private Islands Online made the dream of private island ownership widely accessible, the VIB continues to level the playing field. "Now every serious client who has spent time researching on Private Islands Online, and knows what they want, has access to the desirable properties that never appear on the public market," he says. "Our very elite business has effectively been democratized."
###