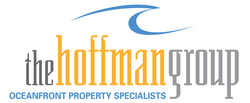 One such feature will be user profiles that will allow visitors to save their search criteria so they can receive email notification when new listings that match their interest come on the market
Myrtle Beach, SC (Vocus) March 28, 2008
With the March 2008 announcement that The Hoffman Group is expanding into the general Myrtle Beach Real Estate market, the company has launched a new website and upgraded its other websites to provide visitors additional, user-friendly options in their search for Myrtle Beach Real Estate opportunities.
"Both oceaninvestments.com and mbcondosales.com have been dedicated to the oceanfront resort condominium market," said Steve Edelman, Chief Operating Officer. "At http://www.oceaninvestments.com, we introduce new projects, primarily pre-construction condos for sale. At http://www.mbcondosales.com, we focus on the resort condo resale listings market."
"With the expansion into general real estate," continued Edelman, "we needed to give consumers much broader options for identifying the perfect property for their needs. We've created a new site, http://www.digmyrtlebeach.com and we've added this expanded search option to our other sites as well. Now, whichever Hoffman website visitors come to, they can search either properties marketed exclusively by The Hoffman Group or all categories of current MLS listings for Myrtle Beach Real Estate."
This will be a major change for The Hoffman Group since it will broaden listings searches to return properties along the 60-mile coastal area known as the Grand Strand as well as properties inland and west of the Intracoastal Waterway. There will also be a "behind the scenes" improvement that "corrects" different spellings of cities within the MLS service so that all listings meeting the consumer's request will be returned.
The company is also utilizing technology that will allow it to enhance its own listings to present more information than is currently available from the database feed supplied by the local MLS service. Enhancements include headline, descriptive text and additional photographs designed to make The Hoffman Group's Myrtle Beach Real Estate offerings stand out from those listed by other firms.
" In addition, The Hoffman Group will be embracing Web 2.0 type technologies as well as various other features and functions," said Randy Zlobec, Internet Marketing Director. "One such feature will be user profiles that will allow visitors to save their search criteria so they can receive email notification when new listings that match their interest come on the market," concluded Zlobec.
About The Hoffman Group
Since its 1984 founding, The Hoffman Group has been the premier marketer of oceanfront resort condominiums in the Myrtle Beach, SC area. This second-home focus has allowed the company to play a major role in changing both the physical and the economic landscape of the area and has generated over 1.5 million in sales in just the last three years. The Hoffman Group is therefore well positioned to expand its services to serve more and more of the people wishing to make the area their permanent home.
Contact:
Randy Zlobec
The Hoffman Group
1309 Professional Dr., Suite 100
Myrtle Beach, SC 29577
843-692-3308
rzlobec(at)oceaninvestments.com
http://www.oceaninvestments.com
###