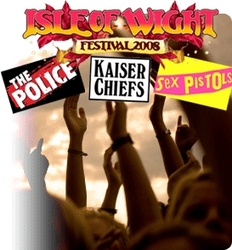 London, United Kingdom (PRWEB) March 30, 2008
Plum Prizes allows you to enter a wide range of competitions from one easy to use website. It's free to join and members simply select the prizes they want to win!
What's more, it's entirely up to the member how many times they enter a competition. They can simply select as many newsletters as they'd like to sign-up to and for every sign-up, Plum Prizes will add an extra free entry into one of Plum Prizes exclusive prize draws!
Every prize draw our members enter allows them to receive great offers from well-known brands by either joining free newsletters or visiting partner's websites.
New on Plum Prizes this month is a chance to win Tickets to the Isle of Wight Festival, a Mac Mini and a Sony Bravia 32" LCD TV.
In addition to having a chance to win this free stuff all new members receive a £20 Virgin Wines voucher.
# # #