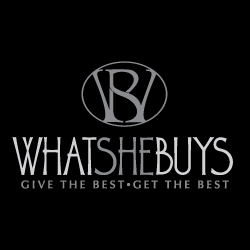 San Gabriel, CA (PRWEB) March 29, 2008
WhatSheBuys, a specialty boutique retailer featuring world-class brands, announced that it has selected Sassybax as its best-of-category selection for slimming bras and has become an authorized retailer of Sassybax products.
WhatSheBuys specializes in identifying best-of-category, world class brands for her, for him, for child. Sassybax joins world-class brands Spanx and Wacoal Bras in WhatSheBuys' intimates department. The addition of Sassybax further expands WhatSheBuys' slimming apparel category led by Spanx and adds more emphasis on upper body slimming. Praised for their innovative designs using Lycra spandex microfiber, Sassybax slimming bras and camis have been featured on Good Morning America, The View and the O List.
"We are excited to add Sassybax to our offering of body slimming products," states Cathy Kamimura, Chief Buyer at WhatSheBuys. "Sassybax fills a need of a woman who wishes to slim her upper body and conceal back fat exposed by traditional bra designs and straps. 90% of women have back issues when wearing the traditional bra. With today's slim fitting styles and fabrics, everything shows. Sassybax really makes your back look smooth and slim. When you wear Sassybax, you will look great coming and going and it will definitely boost your confidence."
For more information, contact:
WhatSheBuys PR Department
1-877-942-8743
About WhatSheBuys:
WhatSheBuys is a specialty boutique retailer featuring world-class brands, 5 star rated service, free shipping and free gift wrap. WhatSheBuys is an authorized retailer of best-of-category, world-class brands for her, for him and for child, including UGG, Spanx, Phyto, Mason Pearson, Lodis, Barefoot Dreams, Britax, and Kettler. You can shop WhatSheBuys online at http://www.whatshebuys.com or visit its store in the Old Mission District in San Gabriel, CA.
About Sassybax:
A privately held company located in Los Angeles, Sassybax is the brainchild of Amanda Horan Kennedy. In 2004, she introduced a collection of bras that bear the company name to help women with real bodies look slimmer and feel more confident. Sassybax is available throughout North America at better specialty stores, and online.