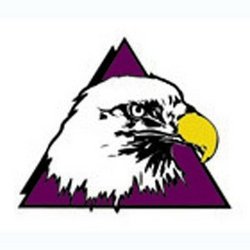 Inpro/Seal Company accepts this award with a great deal of pride. I compare this type of recognition similar to the Motor Trend Car Of The Year Award. It is very prestigious and an important indicator of the value this product brings to the market.
Rock Island, IL (PRWEB) March 31, 2008
The Air Mizer™, a shaft sealing system invented by Inpro/Seal Company, has been awarded the prestigious Product of the Year award from Plant Engineering magazine. Designed specifically for use in powder and bulk process applications, the system provides a positive seal that conventional methods simply cannot attain and eliminates the need for continual maintenance.
Plant Engineering Magazine
Plant Engineering is a monthly magazine distributed to 90,000+ readers that recommend, specify or buy plant maintenance equipment and systems. For over 60 years, it has provided editorial that focuses on the best practices and new techniques that can be used on the plant floor.
The Product Of The Year Award
For 20 years, Plant Engineering has conducted a Product Of The Year competition that has become the most coveted prize in manufacturing product innovation. The prestigious honor is bestowed only on those manufacturers that have created a new product or new idea that can help a plant to operate better, faster and more efficiently.
To be eligible for Product Of The Year, an extensive review process that includes reader voting, leads up to a formal award presentation to be held at a black-tie reception during the Plant Engineering Manufacturing Summit this April. Only products introduced to the market between October 1, 2006, and September 30, 2007 qualify.
There are 17 categories with Gold, Silver, and Bronze winners in each. The Air Mizer™ was the Gold, or first place winner, in the maintenance products category. In addition, their "Free Bearing Isolator" program was a finalist in the same category
Dry Running Seals And Packing Do Not Last:
Prior to the advent of the Articulating Air Mizer®, end users had to contend with dry running mechanical sealing methods that did not last. Dry running mechanical seals are subject to wear on the seal faces as soon as they make contact.
Fibrous packings are subject to wear and short lifetimes from run-out and the packing can compress to create a leak path. Packing can also distort to the point where powder can leak to the outside, causing environmental problems.
Nothing Else Like It:
The Articulating Air Mizer® is a non-contact seal that prevents leakage of the particulate material and assures the highest levels of performance and reliability.
A major innovation is the use of a solid wall of air that functions as a barrier for contamination and works to retain product where it should be - in the equipment, not outside of it. There is absolutely nothing else like it on the market.
And More:
Benefits include: reduced energy consumption, lower maintenance costs, less lost product and an increase in equipment reliability that virtually eliminates downtime while meeting regulatory needs. As with all other Inpro/Seal products, same day shipping is available. In addition, it is custom-engineered to suit individual applications and is easy to install as it conforms to existing clearances, boltholes and patterns for bearings and/or stuffing boxes. Split designs allow for installation directly on the shaft without the removal of couplings or end plates.
A Product For The Times:
According to David C. Orlowski, CEO of Inpro/Seal and inventor of the bearing isolator, "Inpro/Seal Company accepts this award with a great deal of pride. I compare this type of recognition similar to the Motor Trend Car Of The Year Award. It is very prestigious and an important indicator of the value this product brings to the market."
Orlowski continued, "For plants, the ability to keep costs down and remain competitive is the name of the game. The maintenance, repair and operations of equipment used on the plant floor are vital areas that can be controlled. Contact seals need continual maintenance and have a 100% failure rate. Most are sold along with a repair kit."
Orlowski concluded, "The Air Mizer is a step above and a significant improvement over dry running mechanical seals that begin to wear at start-up and soon require a rebuild kit. With today's commitment toward lean manufacturing, contact seals are fast losing favor in the process industries."
About Inpro/Seal
The Inpro/Seal Company is the originator and the world's number one manufacturer of bearing isolators, used to protect bearings on pumps, motors, spindles, paper machine rolls, turbines, fans and other types of rotating equipment. The firm is also a leader in shaft sealing systems in applications where dry particulates, powders and bulk solids are handled, processed, packed and stored.
With over 3,000,000 bearing isolators in operation worldwide, Inpro/Seal is the recognized global leader in bearing isolator technology. Inpro/Seal products are marketed to the aerospace, automotive, petroleum, refining, nuclear, power generation, metalworking, food processing, grain processing, chemical, water, wastewater treatment, metalworking, hydrocarbon processing, HVAC, paper, mining, mineral, ore processing and general industrial markets.
Signoff
For more information on the Articulating Air Mizer™-PS shaft seal, including a FREE brochure, contact Jason Putman at: Inpro/Seal Company, P.O. Box 3940, Rock Island, Illinois 61204. Phone numbers are: (800) 447-0524 or (309) 787-4971. Fax number is: (309) 787-6114. Website: http://www.inpro-seal.com or http://www.bearingisolators.com
###