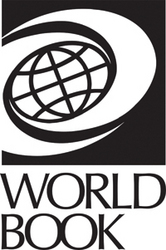 Encyclopédie Découverte offers schools and libraries across North America a trusted French-language database written at an accessible and user-friendly level - something that has not previously been available in the market. In Quebec, French-speaking students now have access to authoritative information in their native language
Chicago, Ill. (PRWEB) April 2, 2008
World Book today announced the introduction of its all new online Encyclopédie Découverte, offering French-speaking readers access to thousands of encyclopedia articles, dictionary entries, photos, illustrations, diagrams, and maps as part of the World Book Web.
Adhering to the same stringent editorial standards as World Book, Encyclopédie Découverte is written for younger readers that are native French speakers and older students and adults for whom French is a second language.
The new site provides a visually dynamic and friendly interface, engaging students in the learning process and making it easy for students to quickly find the information they are seeking. Intuitive search and retrieval functionality makes searching fast and efficient.
Additionally, Encyclopédie Découverte's visual dictionary contains thousands of images with more than 12,000 descriptive labels, another tool for visual learners. The visual dictionary is available in both French and English, and educators will have the option to disable the English links as students progress.
"Encyclopédie Découverte offers schools and libraries across North America a trusted French-language database written at an accessible and user-friendly level - something that has not previously been available in the market. In Quebec, French-speaking students now have access to authoritative information in their native language," said Patti Ginnis, chief marketing officer of World Book. "Just as importantly, non-native speakers now have a practical, easy-to-use resource to support them in learning a new language."
Ordering and Availability:
The online Encyclopédie Découverte is available now from World Book's school and library sales force at 800-837-5365 (Canada) or 800-975-3250 (U.S.) or from World Book's dedicated school and library ordering site (http://www.worldbookonline.com/sales).
About World Book:
World Book, Inc. sets the standard in publishing accurate, current, and reliable reference and learning materials for children and adults. Based in Chicago, World Book is committed to creating educational products that meet the highest standards of editorial excellence in print and online. This commitment has resulted in a wide range of products including the number-one selling The World Book Encyclopedia and the World Book Web, which is the most comprehensive and authoritative online solution to meet the diverse learning needs of students and includes the World Book Online Reference Center, World Book Kids, and World Book Advanced. World Book (http://www.worldbook.com) is a Scott Fetzer company, a subsidiary of Berkshire Hathaway, Inc.
Note du rédacteur: une traduction en français du communiqué suivant est disponible sur le site Web de World Book, à l'adresse http://store.worldbook.com/wb/Assets/CPC/email/french.html.
Contact:
Jennifer Parello, 312-819-6558
Mary Jung, 773-429-0940
###