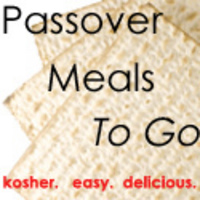 Phoenix, Arizona (PRWEB) April 3, 2008
Passover has never been so simple. There is now a Kosher for Passover Meals To Go program serving the Greater Phoenix Jewish Community at Passover Meals To Go.com. Instead of wasting all the time it takes to prepare your Kosher meal at home for passover in Phoenix, Arizona, you can spend the time with your family celebrating Passover and enjoy delicious food from Passover Meals to Go.
Now your entire Kosher Passover Seder can be delivered right to your home or you can pick up a Phoenix Kosher for Passover meal for one night or for the entire week of Passover. Celebrating Kosher Passover in Phoenix has never been so delicious and easy.
Choose from a large selection of our delicious traditional dishes like Nana's Chicken soup with matzo balls, Sweet & Sour Stuffed Cabbage, Red Horseradish, Oven roasted chicken, gefilte fish, old fashion brisket, and more. Try one of our pareve desserts like coconut macaroons and flourless chocolate cake as a perfect end to a delicious Passover meal.
This community program was started in 2007 and is catered by Arizona Catering and hosted by Har Zion Congregation in Phoenix, Arizona. Pickup is at Har Zion Congregation at 6140 East Thunderbird Road, Scottsdale, Arizona. If you are interested in delivery, please call Arizona Catering at 480.898.8848 and indicate the day you would like your Passover meals delivered and your Arizona city location. Delivery price ranges from $20 to $30 (based on location in the metro Phoenix, Arizona area).
Passover Meals To Go is a fast, simple and a delicious way to enjoy Passover. Order your meals today! Place your orders online at Passover Meals To Go.com, or call 480.898.8848. All Passover Kosher Meals To Go orders must be placed by April 12, 2008
Jewish Laws observed and under the Rabbinic Supervision of Rabbi Mark Bisman of Har Zion Congregation in Phoenix, Arizona. The Kosher Passover Meals to Go program is sponsored by Har Zion Congregation and Kosher Catering by Arizona Catering. Website Design, Development, and Internet Marketing by iClick Solutions.
###